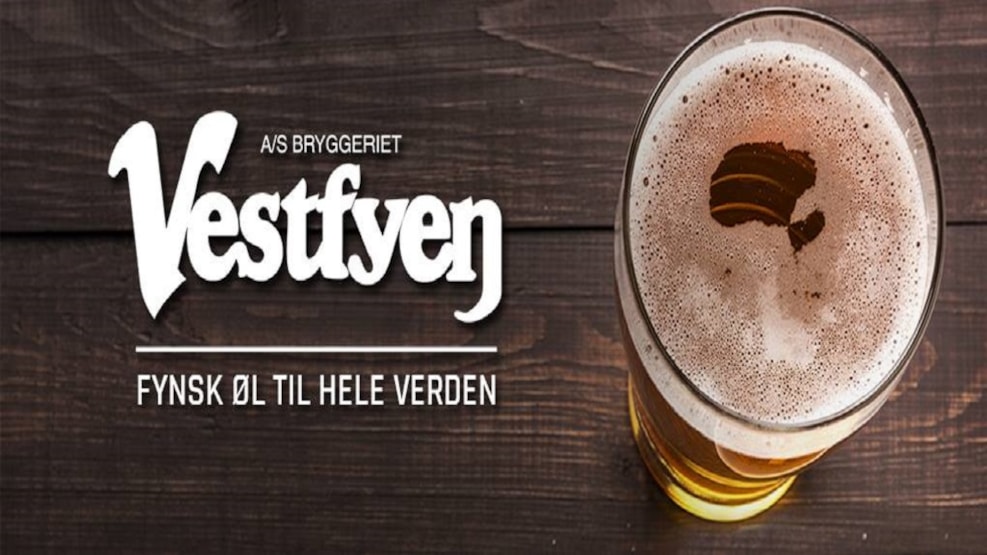 Bryggeriet Vestfyen (Brewery)
The brewery Vestfyen
A / S brewery Vestfyen is a proud and independent brewery which has brewed
beer since 1885. That is more than 130 years. In most of the years our
beer gone under the name Vestfyen. They do still, but today we have a number
other tasteful brands as Willemoes, brewery Frejdahl and Jolly Cola in the portfolio.

Our name sounds small and local, but we are actually Denmark's fourth largest brewery.
Since 1885 our production has grown, and we now produces beer and water
different types of bottles and canned for its own brands and private labels.
And we are one of Denmark largest producers of specialty beers.

Guided tour
In summer there are regular tours of A / S brewery Vestfyen.
All Tuesdays and Wednesdays in July and the first Tuesday and Wednesday of August.
The tour starts at. 10:00 and lasts 2 hours. After the tour there is subsequent tasting of our products.
We have room for 20 people per. tour and it costs 125, - kr. per. person.

By agreement we also organize tour at other times for groups of min. 16 people.

Contact us at phone .: +45 31 14 14 50 or on mail: wesvil@vestfyen.dk if you are interested in a tour in or out of season.