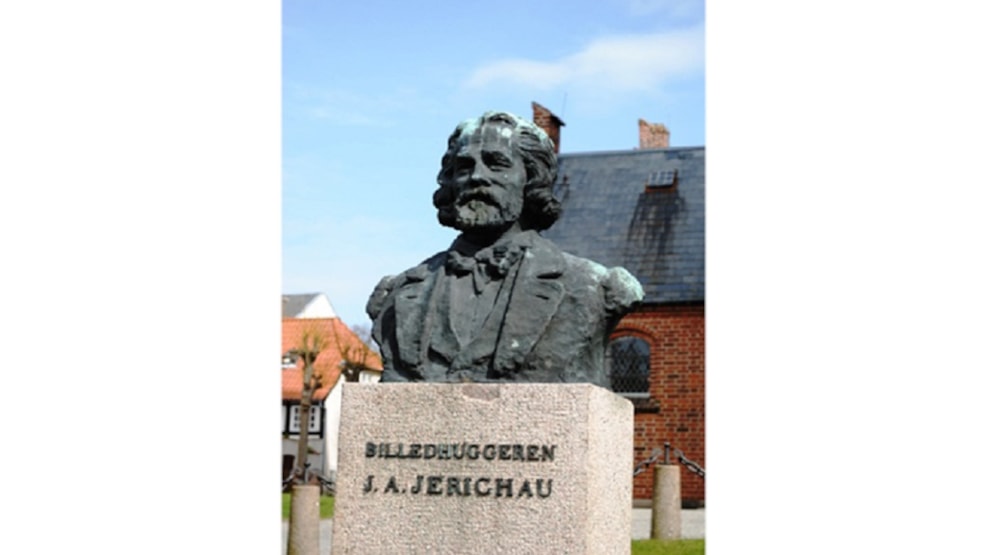 Buste of Jens Adolf Jerichau
Jens Adolf Jerichau was born in Assens in 1816 and was a sculptor. In 1846 he was elected professor at the Art Academy. From 1857 to 1863 he was director of the total art academy in Copenhagen. He made the "Angel of Faith" which stands in the church. He died in 1883.
The buste is located in front of Our Lady Church, Church Square in Assens.