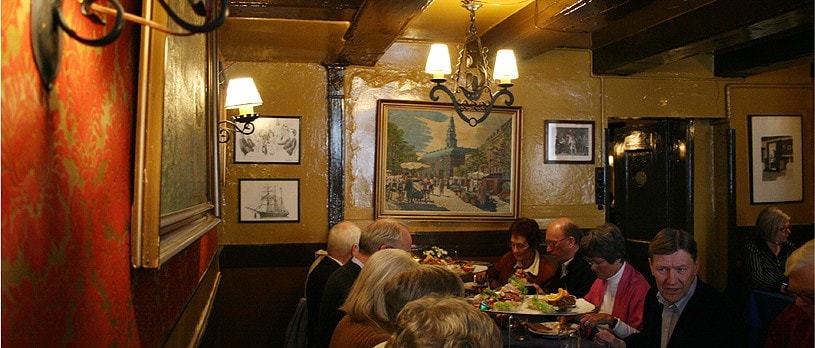 Cafe Petersborg
Café Petersborg is one of Copenhagen's oldest restaurants, with roots going back to the 1700s. Here they take great pride in serving typical Danish food at reasonable prices.

For lunch, you can choose from an overwhelming selection of Danish open-faced sandwiches known as 'smørrebrød'. The evening menu offers a choice of Danish classics from biksemad, a meat and potato hash, to 'English' minced meat beef.

There are also daily specials. On Tuesdays, it's roast pork in parsley sauce. The cosy if somewhat peculiar interior bears witness to the restaurant's long history and is the ideal setting for a solid and traditional meal.