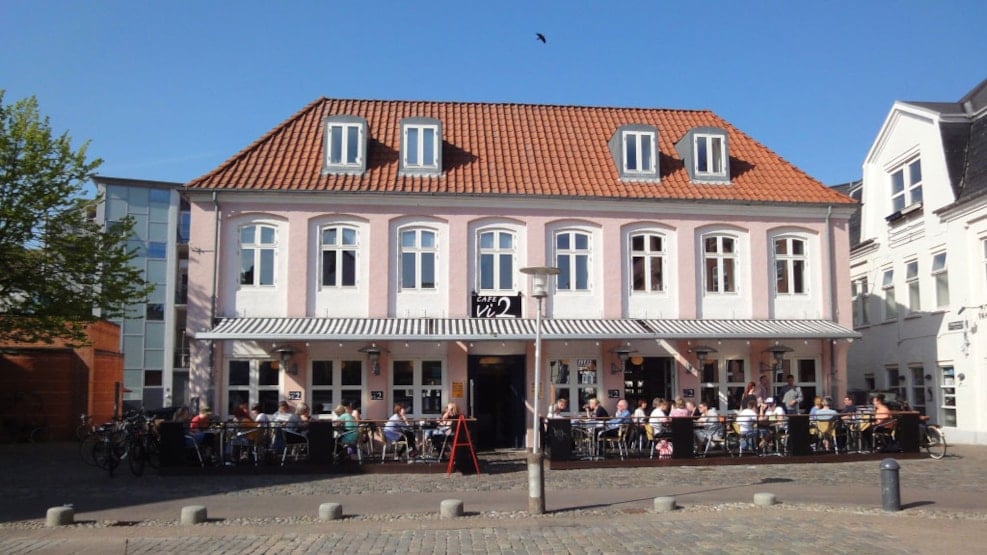 Café Vi2
Café Vi2 is situated in the centre of Aalborg on C.W. Obels Square. Cafe Vi2 is a large café with a grand patio. Here's plenty of room for both groups of friends and families with children.

At Café Vi2 you will find a large selection of traditional café dishes such as sandwiches, burgers, nachos and various salads. In addition, Café Vi2 serves brunch every morning. The café has a large selection of freshly squeezed juice, smoothies and lemonades.

During spring and especially summer, the south facing terrace is the perfect place to sit and enjoy the sunshine or the various kinds of entertainment that go on at C.W. Obels Square. 
Read more about Cafe Vi2 in Aalborg...