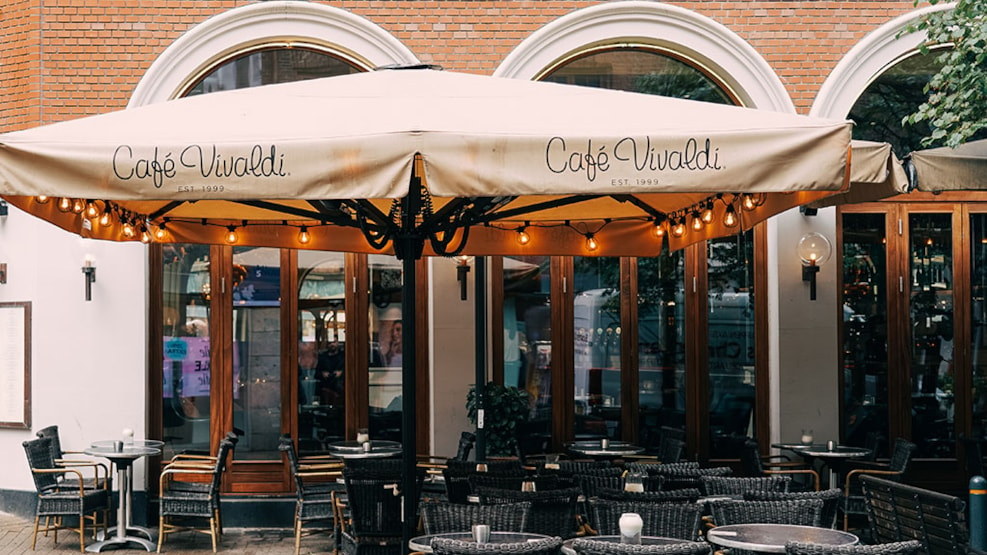 Café Vivaldi
On the menu at Vivaldi Odense you'll find everything from delicious brunch to sandwiches, salads and tender steaks, which you can of course enjoy with a glass of wine. If you're "just" looking for a cup of coffee and a piece of cake, then you can start looking forward to it, as the cake counter is filled with cakes from their own bakery. On weekends, you can enjoy a delicious cocktail or grab another glass of wine in the late evening hours.
What's on the lunch menu?
You can choose from classic open sandwiches, sandwiches, lunch steaks and wok dishes. If you're a vegetarian, Vivaldi offers both burgers and salads without meat.
Where to find Vivaldi
The café is located on the corner of Vestergade and Jernbanegade, right in the centre of Odense. There is a car park in Store Gråbrødrestræde behind the café, so it is easy to get to both on foot and by car.