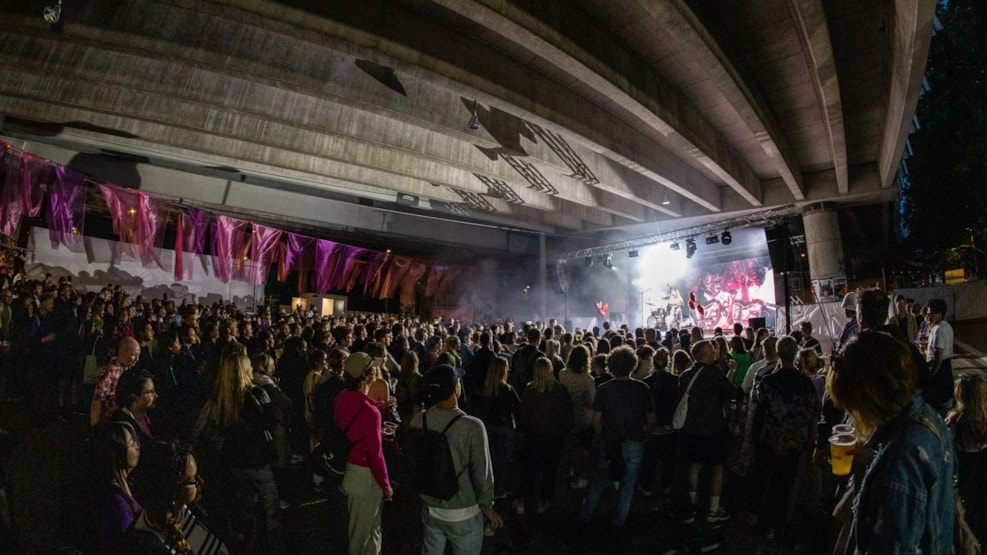 Carpark Festival
Get ready for a weekend of musical and artistic magic in the centre of the Danish capital, where you can experience the best of the Danish upcoming music scene - all in one place!

On 28 and 29 July, Carpark Festival kicks off, which is the perfect opportunity to discover new Danish music. Among the names on the music programme are the two winners of the talent competition KarriereKanonen, Kris and Dahlin, who have been carefully selected from 1,318 promising music artists. There will also be exciting performances from musicians such as TEX, Betty Bass, Kingtommi and many more who will get Carpark Festival dancing.

With an eclectic mix of musical styles ranging from pop to soul, electronic to hip-hop, and rock to punk, Carpark Festival will be a true paradise for curious music lovers. Whether you're into hard-hitting beats, touching melodies or energetic rhythms, there's something for everyone.

Music artists for Carpark Festival 2023: Kingtommi, TEX, Alvah, Elo Kay, ØNDI, Kamill, Kris, DEEJADE, Alga, Bonjour Papa, Matongo, Dahlin, Bree Carter, Betty Bass, Baske, Bjørn, Camma, PAK, Future Female Sounds.
But it doesn't stop there! Carpark Festival also features fascinating art installations that will pique your curiosity and stimulate your senses. Blau's textile art, Magnus Lind Nielsen's performance art about vandalism and Pernille Leger's lively animations are just some of the art installations that will catch your attention.

On both Friday and Saturday, the day starts with a big DJ set from Future Female Sounds and a beer happy hour between 15:00 and 17:00. There will also be a wide range of food and beverages to enjoy on site, providing the best conditions for you to party and enjoy yourself all weekend long.

The festival area has been carefully designed to create a comfortable and entertaining atmosphere for everyone. In 4,000 transformed square metres, Carpark Festival transforms the underside of the much-maligned Bispeengbuen motorway bridge into an artistic and cultural hub over two days in July.