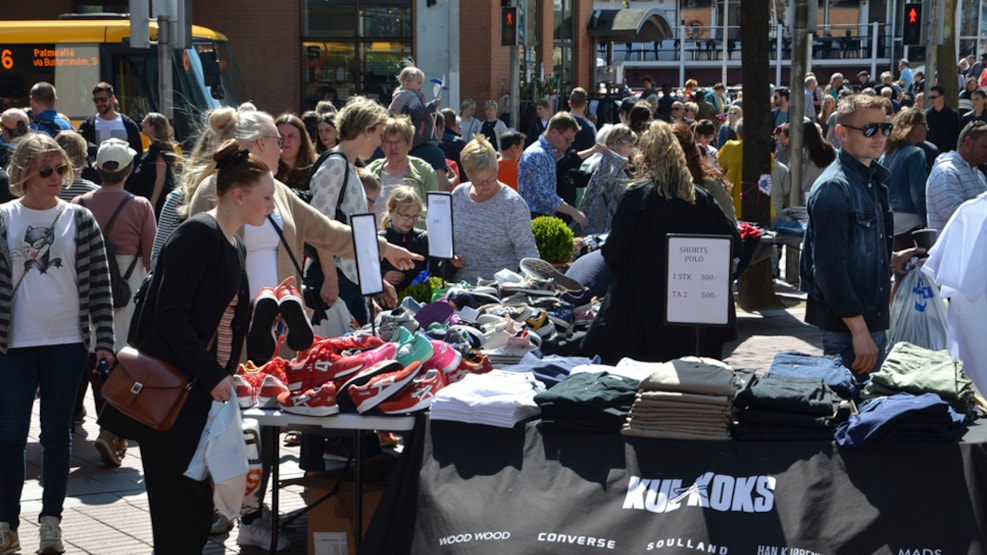 City Kolding - Shopping in Kolding's pedestrian streets
City Kolding has plenty to offer and the old pedestrian streets exudes of atmosphere. It is full of shops, beautiful nature and cozy restaurants.
A charming city center with a large variety of interesting speciality stores, chains and warehouses - loads of them situated in old architectonic surroundings. Here you will find 9 smaller shopping streets, green areas and a small creek which beautifully flows besides the city. The castle Koldinghus is an international and cultural lighttower which encompass a museum and is overlooking the castle lake at one side and the city center at the other side. You will also find known and smaller restaurants, cafés, night clubs and accomodations in the city center.

Here you will find a play park, indoor swimmingpool, wellness and much more entertainment. If you need a bank, lawyer, estate agency, hair dressers, public agencies, fitness centres  or alternative treatment you will not go in vain.
City has plenyt of beautiful places and there is to weekly market days at Akseltorv on tuesdays and fridays from 8 a.m -1 p.m.