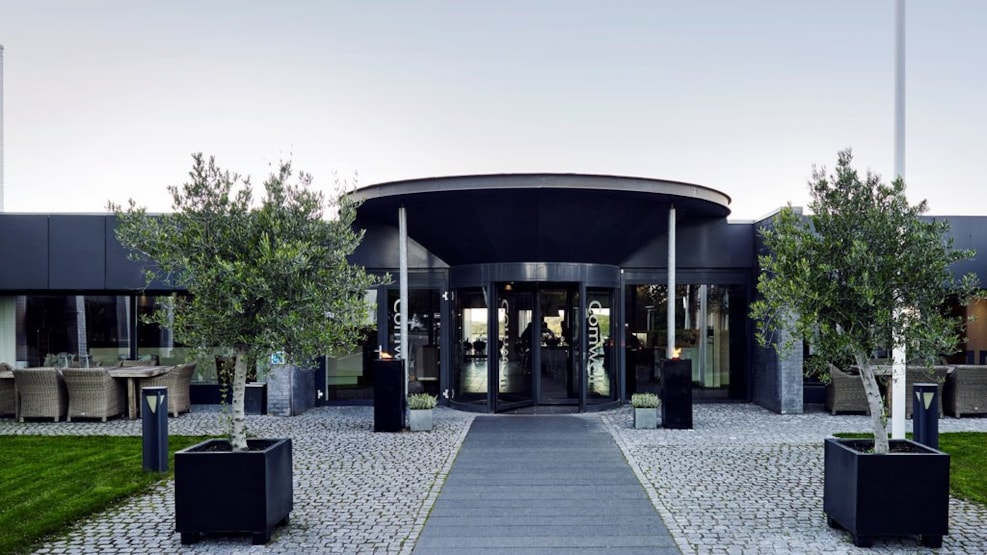 Green Experience
Comwell Roskilde
Comwell Roskilde is situated close to Roskilde Fjord and has a stunning view of the water.
The hotel has ideal facilities for all kinds of conferences, meetings and exhibitions. It is located close to Roskilde city and only 30 min. from Copenhagen, so it's easy for your participants to get to and from the meeting or conference.
As Comwell Roskilde has many outdoor areas, there is plenty of opportunities to challenge each other and the team in unique, fun and interesting activities during the day. The possibilities include walk & talk at Roskilde Fjord, company picnic, ice- and mind breakers, shake a drink, barbecue event, beer and wine tasting, fencing, stomp, pool or darts tournament and more.
We are proud to have a world champion in our kitchen at Comwell Roskilde. Our head chef, Rasmus Rasmussen, won the title as the world's best conference chef at the World Championship in Chicago in 2010 and he is still strongly passioned about his cooking. Every day he makes sure our guests are served high quality food. We only use the very best produce and the menu varies with the season. We take pride in making food that is delicious to all senses.
We look forward to welcoming you at Comwell Roskilde.