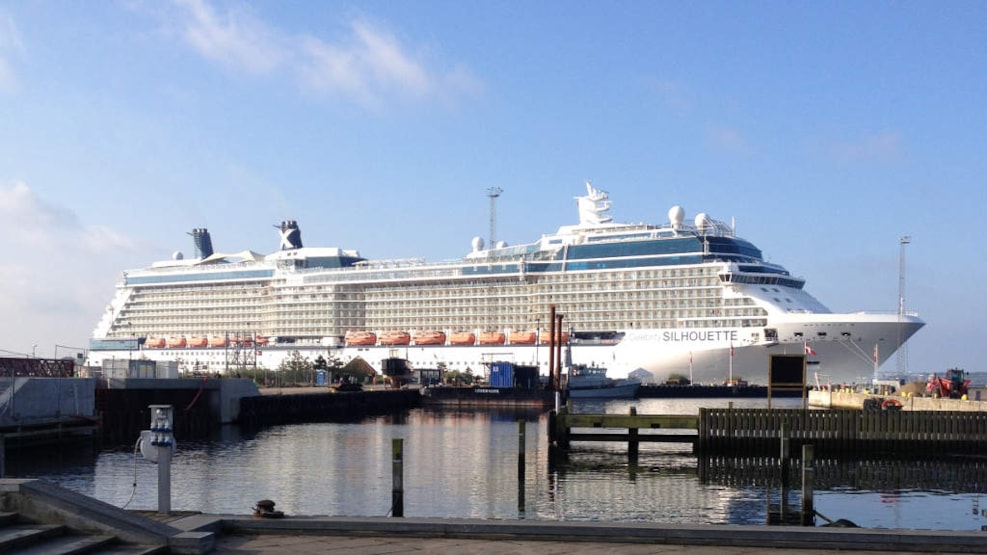 Cruise port Fredericia
More and more cruise ships point their compasses towards our little historical gem of a port. With a 370 metre quay and a water depth of 12 metres, our old port in the Little Belt can host even the grandest of ships.
We may seem small and unknown in the company of large European capitals, but don't be fooled: there's more than enough to see and do. 
Fredericia is a remarkable historical fortress town with a unique history that embodies wars with great victories and defeats as well as royal privileges such as religious freedom, tax exemption and impunity for criminals. The Fredericia Ramparts also happen to be among the best preserved ramparts in northern Europe.
As a cruise guest you can look forward to waking up right in the heart of town. The cruise quay is only a five-minute walk from the Ramparts and the town centre with its cozy shops and restaurants. As a fun and convenient alternative to walking, jump onboard our little cruise trolley-train, which provides a shuttle service between the cruise quay and City Hall Square. A return ticket is only 35 DKK/5 Euro/5 dollars - you buy the tickets on the train, just bring a little cash. 
Here in Fredericia, hospitality is key. We are thrilled to welcome visitors from all over the world. Our staff, volunteers and locals greet the ships as they arrive and wave goodbye as they sail off. Whenever we can, we also bring out the big guns in the shape of small cannons to salute the ships, our amazing marching band 6. Juli Garden and various flea markets and events around town. The programme varies, but we always make our best efforts to give you a warm welcome. 
Experiences galore
We provide professionally trained guides for all the guided tours, you can book on the ship. Our historical town walks are a great choice if you fancy a relaxing day with exciting history and a cozy, small-town atmosphere.
Nature lovers are in luck: Fredericia is located right in Nature Park Lillebælt - Denmark's largest nature park. If you want to go exploring in our forests and on our beaches, you can rent cars and bicycles right on the cruise quay. Local city buses can also take you out into the nature, and you can find great trails for hiking. Check out our Nature Park Lillebælt site for more inspiration for an outdoor adventure. 
Fredericia is situated right in the heart of Denmark. A convenient stop on many cruise itineraries and the perfect hub for experiences of all kinds. Within an hour from our port, you can reach a wealth of attractions like LEGOLAND®, LEGO® House, Egeskov Castle, Denmark's oldest town Ribe, H. C. Andersen's House in Odense, Koldinghus Castle and the three UNESCO attractions the Royal Jelling, the Wadden Sea and the Moravian Brethren town Christiansfeld.