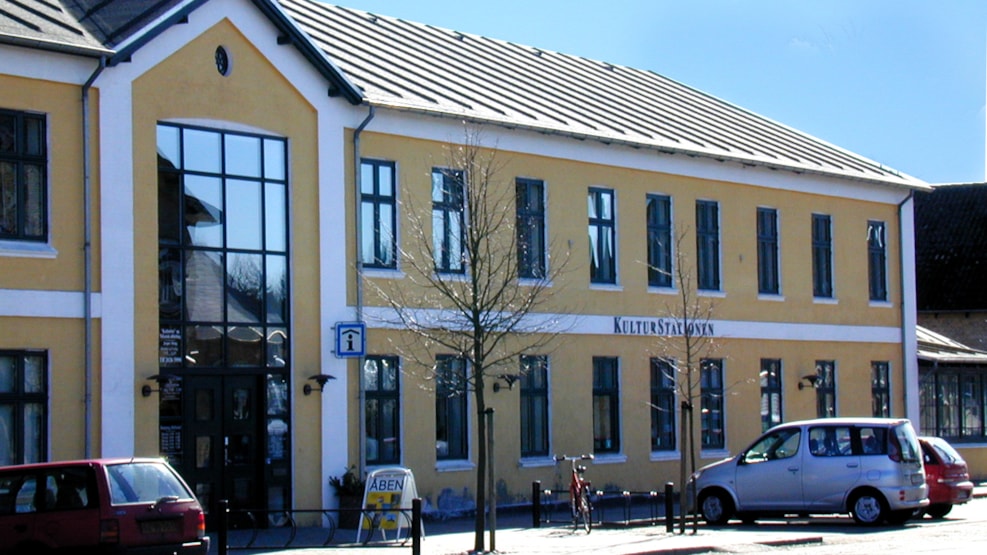 The Cultural center - KulturStationen
KulturStationen is a cultural gathering point and home to many associations and businesses, among others the music school in Skørping, the library and more. At KulturStationen, you can also rent a space for events, meetings or private parties.
Outside the house, you will find a playground and a skate park. 
The station is also connected to the local cinema, Kinorevuen.
You can also find a café here.
If you are interest in art, KulturStationen is also an interesting place to visit. With changing exhibitions, you can experience different art throughout the year.