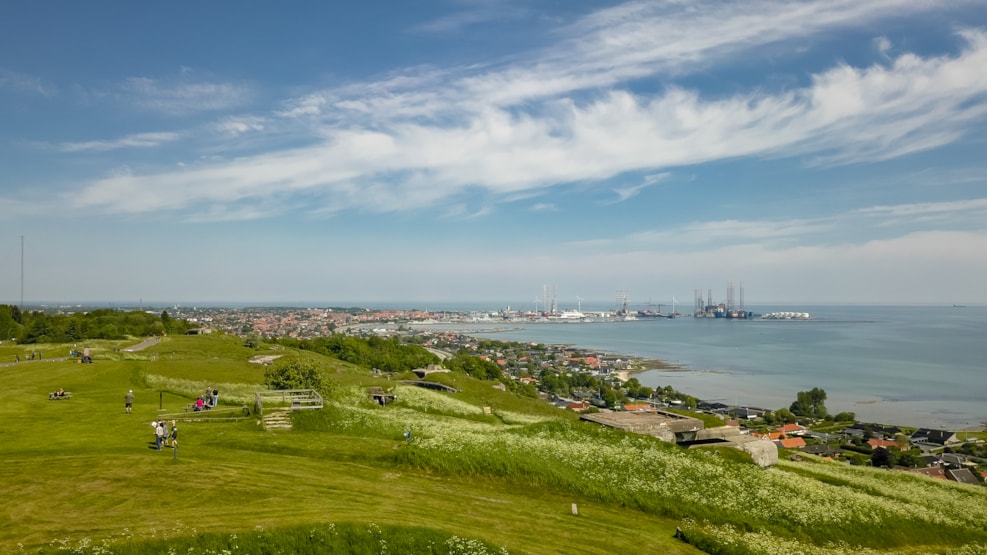 Cykeltur Syd
Enjoy a thrilling biking trip that will take you by the harbour, the the forest-area of Bangsbo, and a German WWII fortification
This trail starts at the ferry harbour in Frederikshavn, alongside the naval base. At Frederikshavn Marina you will find a charming playground, a restaurant, and an ice cream-house.
From here, the trail leads on to the Bangsbo area and Møllehuset (the mill); the quaint restuarant housed in one of the city's oldest buildings.
After this, you are in for a steep climb up to Pikkerbakken, but the view is worth the effort. Park your bike and continue by foot along Dronningestien (the Queen's path) and the hill crest with the view over the city and Kattegat.
Here you will arrive at Niels Juel's Cannons; an old fortification built by the Germans during World War II. Today the many bunkers and cannons serve as part of the Coastal Museum of Bangsbo Fort.
On your way back you will pass the Manor House of Bangsbo, idyllically placed in the center of the woods. Enjoy a walk around the Botanical Garden or Bangsbo Zoo. The trip back will go along the disbanded railroad Sæbybanestien.
The trip totals at around 6 km.