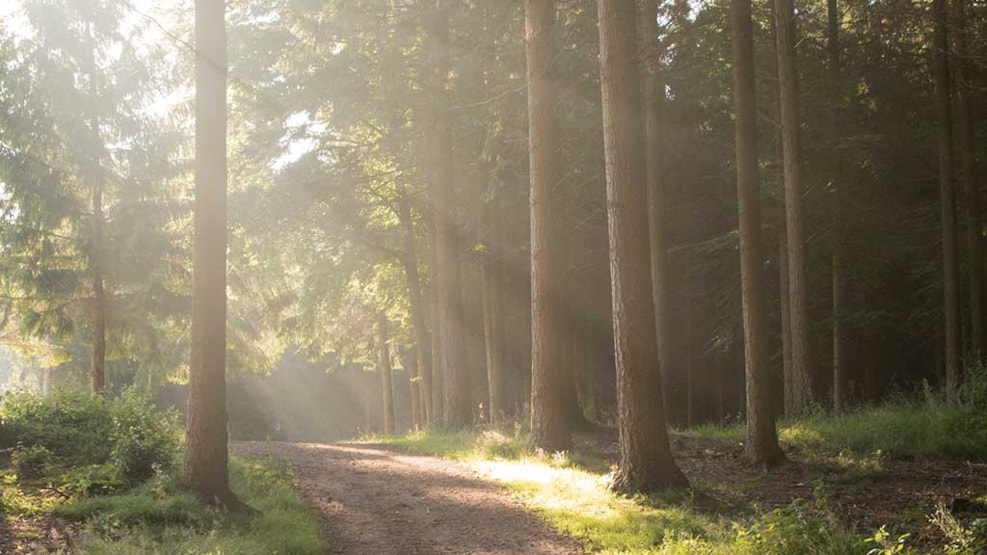 The Danish Pilgrimage Route on North Funen
Enjoy peace and contemplation on a beautiful pilgrimage along the woods and lakes on North Funen. The Danish Pilgrim Route stretches over 12 km on North Funen, which takes you through the Langesø forest and past beautiful lake Padesø - a wonderful hike for everyone!
The Danish Pilgrim Route stretches 985 km all over Denmark - of course also over Funen. The pilgrim route leads through some of the most beautiful areas of North Funen, and the North Funen route is part of two stages, namely from Odense Cathedral to lake Langesø on North Funen (about 15 km) and from lake Langesø on to Padesø Church and Sletterød Woods (about 9 km). You choose how far you want to go, and there are several places to start and stop.
The Danish Pilgrim Route
A pilgrimage is a journey into the foreign, where you as a pilgrim can learn new things about yourself and your surroundings and the spiritual.

The Danish Pilgrim Route stretches 985 km over Zealand, Funen and Jutland. It is divided into several stages and is not a coherent route, but is connected to the other European pilgrimage routes. If you follow the stretch all the way down to Rinkenæs and out into Europe to Wassersleben, you can continue all the way to Santiago de Compostela in Spain. You can also walk up the stretch through Jutland and sail with the ferry and further out on the pilgrimage route to Nidaros in Norway.