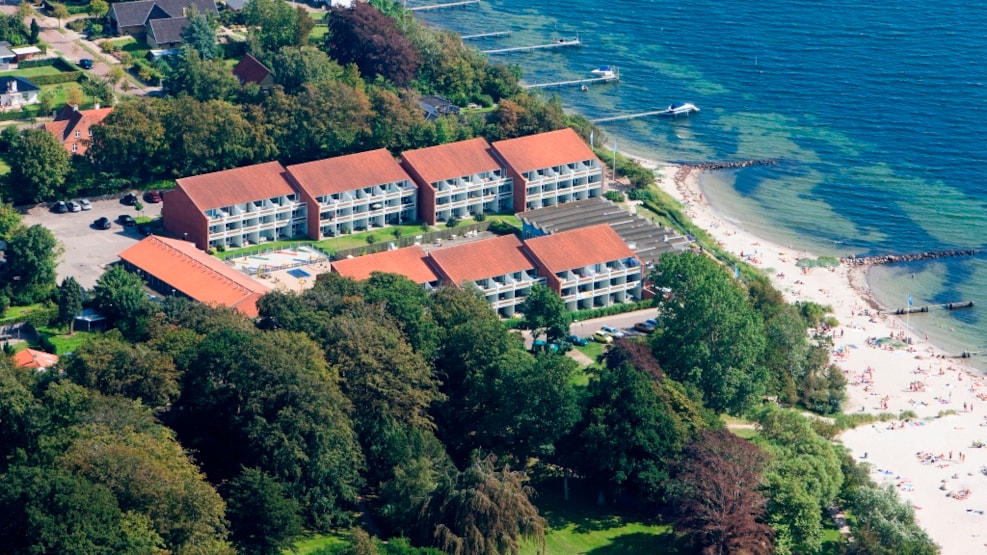 Danland, Feriecenter Klinten
Danland Faaborg, Holiday Center Klinten, is located at the foothills of the Alps of Funen with an undisturbed view of the South Funen Archipelago. Within 10 minutes' walk, you are in the center of Faaborg with its charming, old houses, narrow streets and small café shops.
Danland is located right down to a lovely, child-friendly beach. Here, you will be able to pamper your family with the idyll of South Funen. You will live in well-appointed vacation-apartments, which is all located around the outdoor pool.
The Holiday Center has activities for the whole family, e.g. playground with trampoline, minigolf, indoor climbing wall for small children – as well as a 28 degrees indoor pool, a children´s pool and sauna in the respective changing rooms. In the school summer vacation, activities are arranged for children of all ages, e.g. crab fishing, ball games in the park and creative workshops.
At the holiday center, you will find the family friendly "Restaurant "Klinten". From the restaurant, you have the most amazing view over the South Funen Archipelago.