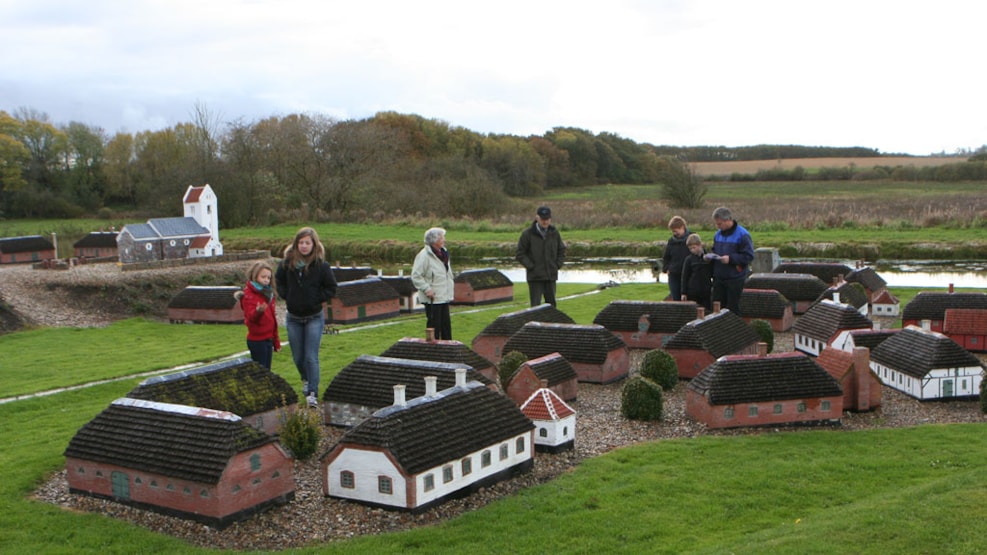 Daugbjerg Miniature Village
The miniature village is an exact copy of Daugbjerg as the village looked before the big fire in 1791.
In the rebuild mini village you can see 150 buildings, like for example farms, small houses, schools, a water mill, a church, and a copy of the royal limestone factory.

All buildings are in scale 1:10. 

The local historical museum features old hand tools dating back to the 19th century, exact copies of old workshops etc., café.  
See what others are sharing on Instagram