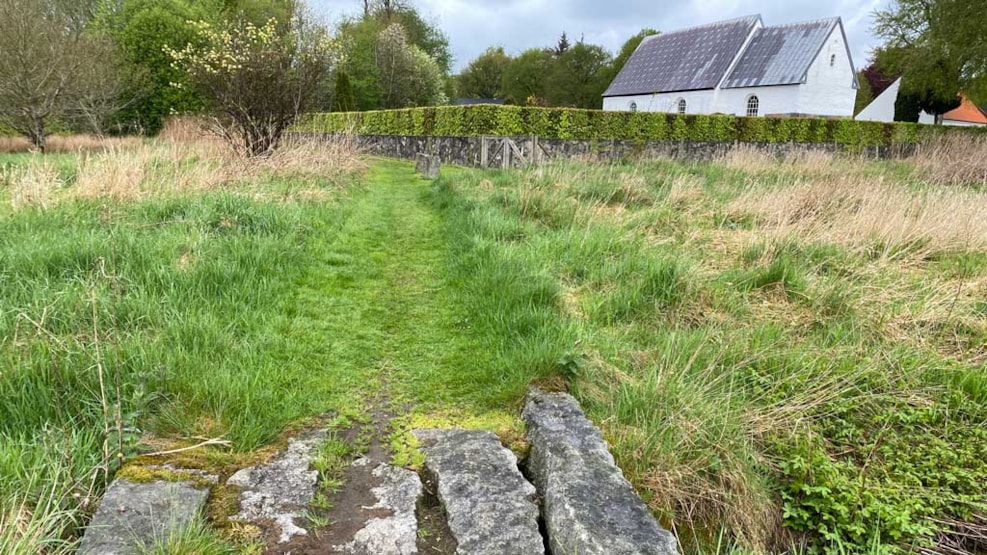 De fire hjørnesten - Brydningstiden, en vandresti i Ørre (a hiking trail in Ørre)
The hiking trail 'Brydningstiden' is the first stage of the cultural project 'The four cornerstones' and was built in collaboration between Sinding-Ørre Borgerforening, Lokalhistorisk Arkiv Sinding-Ørre, Herning Municipality, KOMO A / S, historian Charlotte Lindhardt and Museum Midtjylland and benevolent, private landowners .
'Brydningstiden' covers the period 1870 to 1900, when Ørre parish underwent major changes. In 1870, Ørre was a poor heath parish with great differences between the poor in the poor colony Sammelstedby and the rich farmers along the rivers. The religious directions with Grundtvigians, inner missionaries and judges stood strongly against each other and were i.a. the reason why within one week in 1889 Ørre got both an assembly house and a mission house. At the same time, it was a time when St. St. Blicher had already written about Kjeltringeballet, and where Evald Tang Kristensen still walked around and collected legends, folk tales and shows.
The route
'Brydningstiden' covers several routes from 2 km to 18 km and can be used by pedestrians and cyclists.