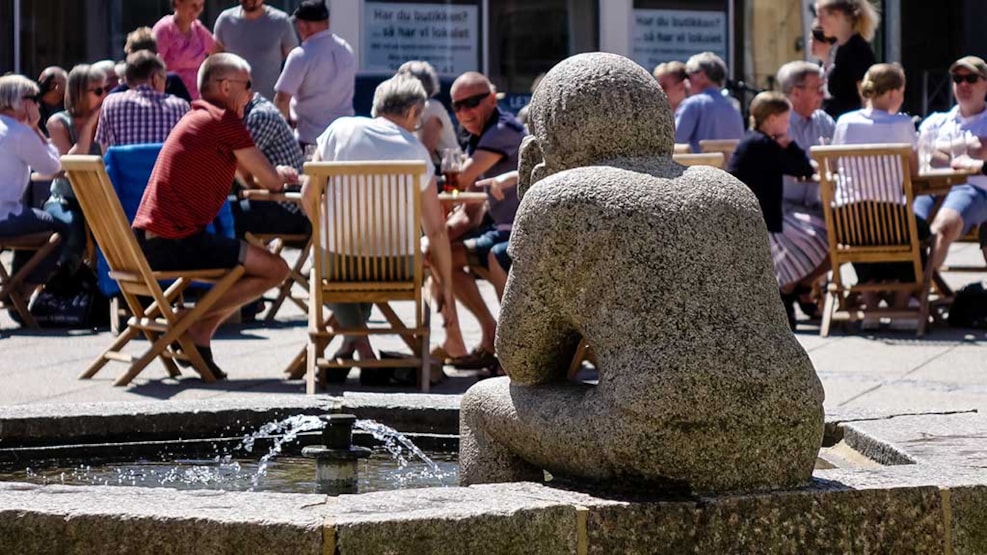 Dreng i tanker - Sæby
The Work is created by Sven Bovin in 1974.
The wishing well with the thoughtful boy is situated in the middle of Sæby Square.
The sculpture is carved in Norwegian granite and consists of a hexagonal granite basin having a little fountain and a boy sitting on the edge of one side.
The sculpture is a donation from Egnsbank Nord on the occasion of the 450th town anniversary of Sæby .