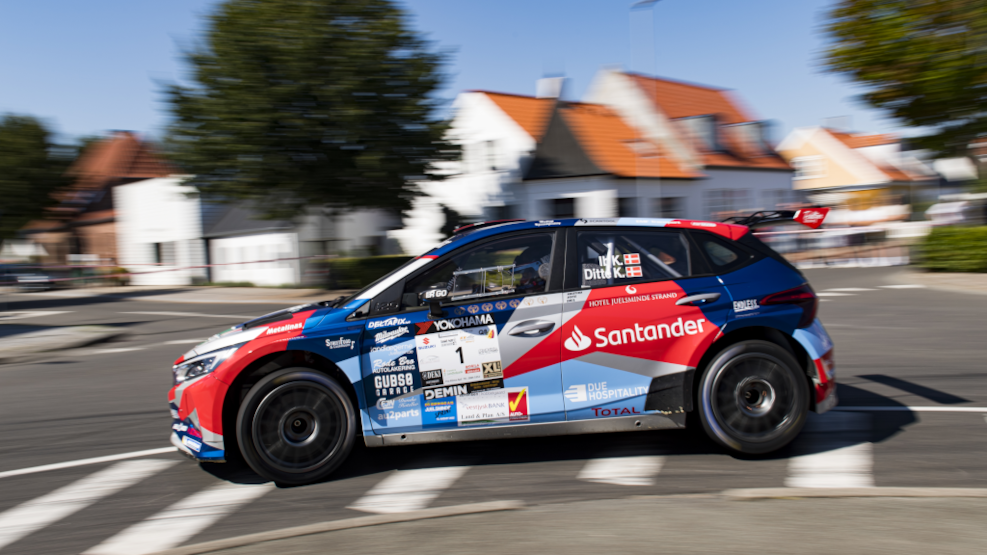 EC Sikring Juelsminde Sprint
On August 12th 2023 not only the streets of Juelsminde, but also parts of the Juelsminde Peninsula will be vibrant. On that Saturday, EC Sikring Juelsminde Sprint will be held, forming part of the au2parts Rally Jylland, which is the fourth round of the Danish Super Rally Championship.
Rally in the harbour town
Do you love engines, speed, and horse powers? Then stop by Juelsminde August 16-17 where the town will host a major rally event that allows you to get up close with the vehicles. 
EC Sikring Juelsminde Sprint is a rally sprint, where up to 70 crews – driver and codriver – four times during the afternoon races through the old part of Juelsminde in their battle for seconds and tenths in their potent rally cars. With live commentary.
The codriver's task is with his or her notes to guide the driver through the special stage, so that the driver down to the exact detail knows what's behind the next street corner. The driver's task, however, is simply to take the corners as fast as possible. The aim is to get the best time for the special stage.
What will you experience?
Four times during the afternoon you will be able to experience Denmark's best rally crews battling against the clock. Not only in the streets of Juelsminde, but also on two special stages on the Juelsminde Peninsula. And part of The Great Beach in Juelsminde will be transformed into the service area, where mechanics will change tyres and prepare the rally cars.
When the rally drivers have their break, owners of veterans and special vehicles will do a parade through the street of Juelsminde. In other words, there is plenty to see all afternoon. 


Practical information
EC Sikring Juelsminde Sprint is part of the Danish Super Rally Championship. 
Make sure to check EC Sikring Juelsminde Sprint's Facebook page where you can find more detailed information as the event draws near. In the week prior to the event you can buy a rally programme in selected stores in Horsens and Juelsminde with information about the special stages, the car classes, the drivers, and much more. The rally programme is also available at the event. 
Explore Juelsminde
Why not combine the rally sprint with a nice meal at the water's edge or shopping in the town centre? You can find inspiration for experiences in Juelsminde on this page.