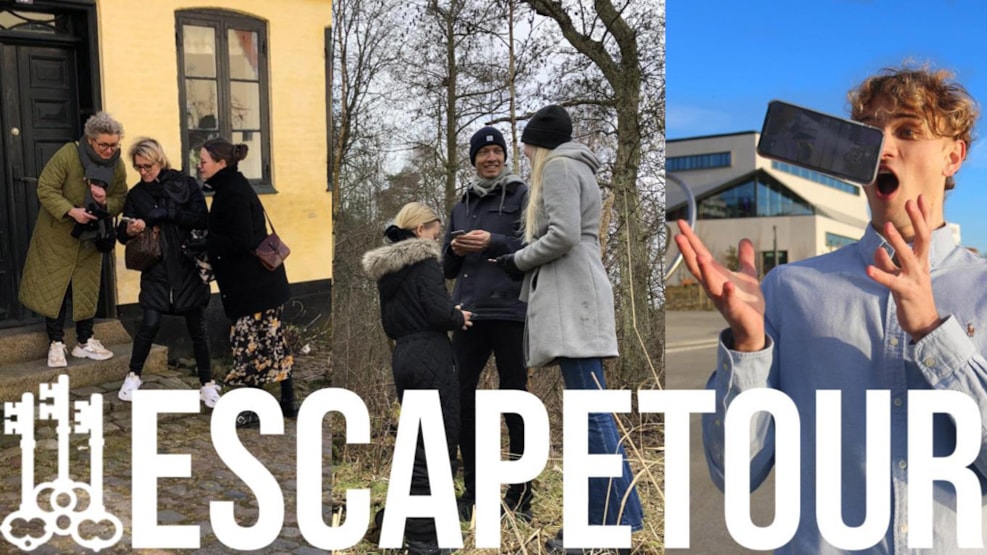 Escapetour.dk - a fun challenge in Aalborg
Experience escape rooms in the real world
New in 2021 - experience a new and fun activity where you, together with family, friends or colleagues, can solve tasks with a distance!
Explore a new kind of escape room with EscapeTour.dk
Are you ready for a challenge? Then invite your friends outside and experience escape rooms in the real world.
We take you virtually under your arm on an exciting journey where outdoor attractions and sights tell a story. Your mission is to solve the mystery.
So if you lack inspiration for outdoor activities, let yourself be inspired by our experiences in the open air and explore the exciting puzzles and stories, which can be both factual and fictional.
We offer escape tours, which combine escape room tasks with new technology, and let it take place in nature or the cityscape. The concept combines sightseeing with task solution in a completely new way, and we can see that it is something for everyone.
The trips are an obvious opportunity for team building and competitions, where you have to work together to solve the puzzles and compete against each other - maybe you can take up the fight in families, pairs of friends or between departments in the workplace.
If you are gripped by competitions, find high scores from other teams at EscapeTour.dk/Resultater and see if you can beat them.
Follow the link to the website, where you can read about our various tours. You can join today - book now!
Contact
E-mail: Info@EscapeTour.dk
Phone: 93 80 70 78
Website
https://EscapeTour.dk