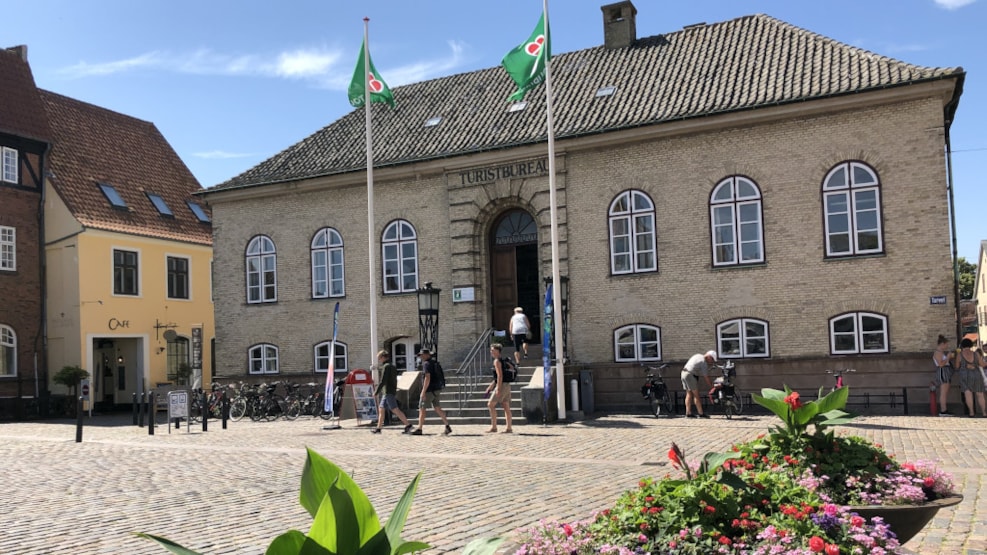 Faaborg Tourist Office

Welcome to Denmark, to the Island of Fyn and the city of Faaborg.
Faaborg is one of Denmark's oldest market towns. It is nestled between the hills of Svanninge and the South Funen Archipelago, the western part of the Baltic Sea.
Faaborg is incredibly picturesque, with roses climbing up the old houses in the narrow cobblestone streets. The old merchants' houses have been preserved as has the old bell tower – the town's landmark.
The staff at the Tourist Office in the city centre of Faaborg is trained as "Danish Hosts" in corporation with VisitDenmark. Are you in need of information, please do not hesitate to contact us, and we will gladly be of service to you.
Are you in need of maps for cycling, fishing licenses, guide books for hiking or kayaking, they are available at the Tourist Office.
Have a nice stay in Denmark. Enjoy your holiday.

www.visitfaaborg.com
You can always contact us at the following mail:
visitfaaborg@fmk.dk
or per telephone +45 7253 1818 from 10-15 Monday to Friday
Info-room open every day from 9 a.m. till 9 p.m.