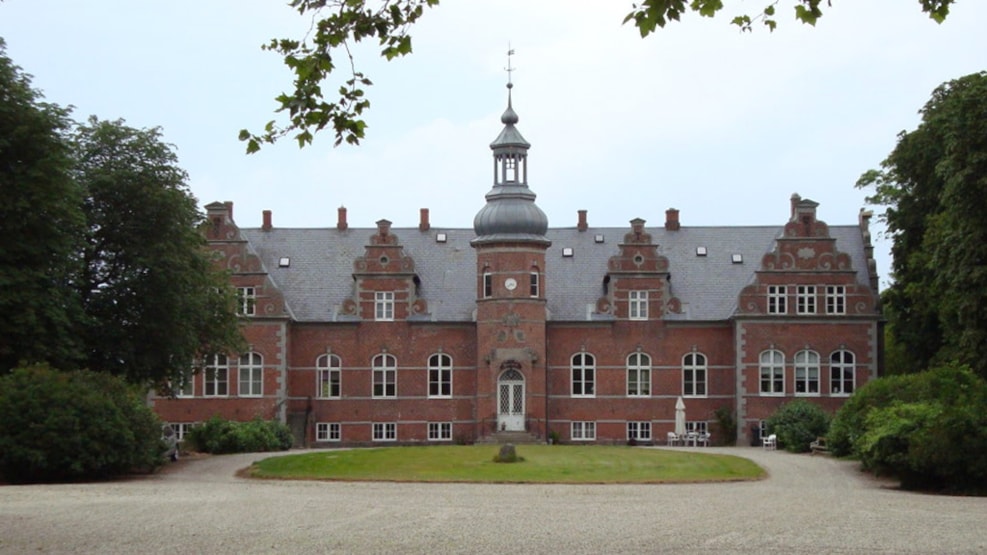 Faarevejle Manor
Despite its Renaissance features, the main building was constructed in the 1870s. No public access.
Formerly the largest agricultural enterprise on Langeland and owned by several of the country's prominent noble families.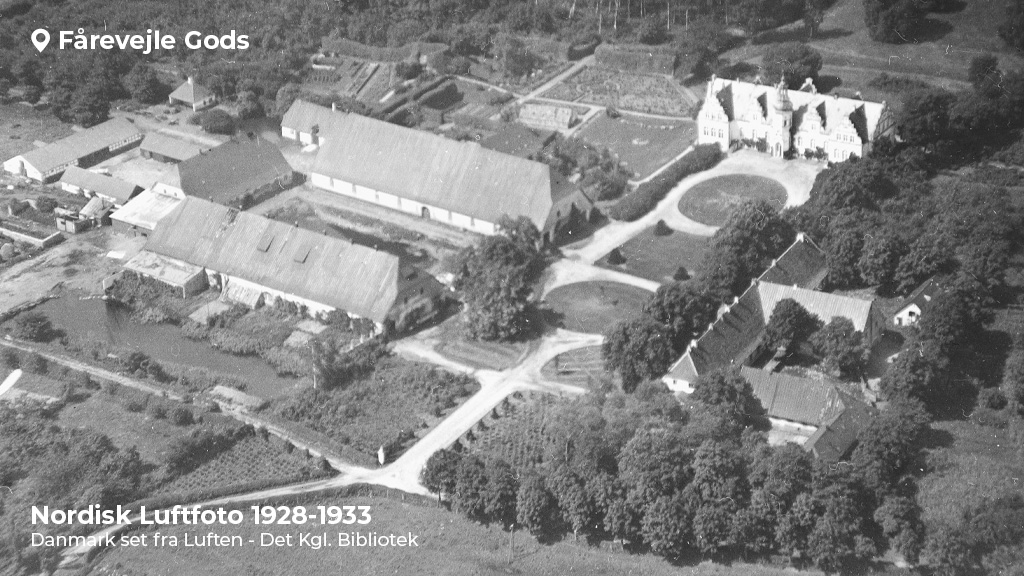 The main house at Faarevejle Manor was designed by architect A. H. Klein in the 1870s. The main building is three-winged (although the side wings are very short) with curved gables and red masonry interspersed with horizontal bands of cement stones. Together with the octagonal tower with a spire in the middle of the main wing, these features highlight the building's inspiration from Renaissance architecture (circa 1500-1650).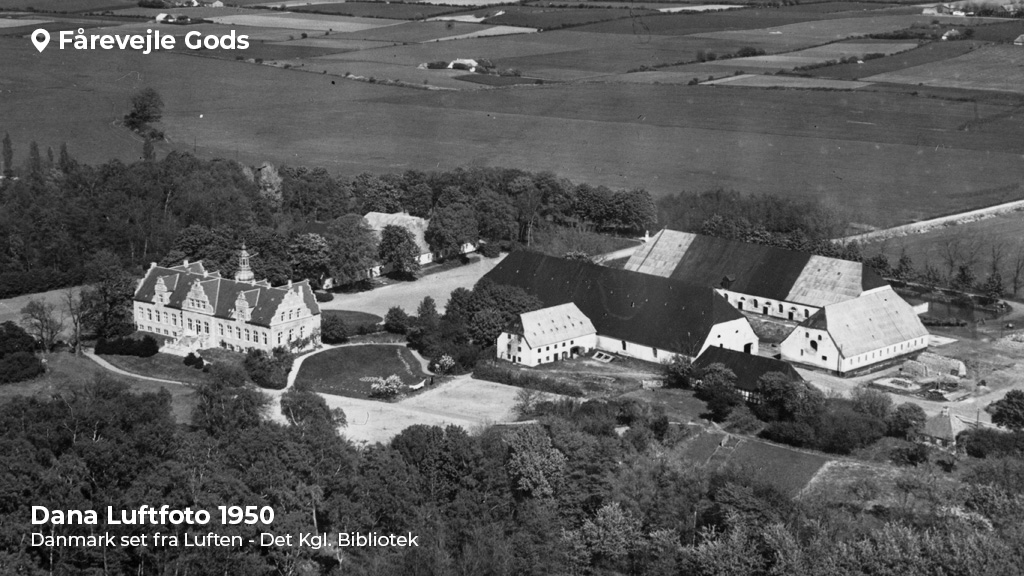 Faarevejle has been located here since the 1300s and was formerly known as "Farthevethla" or "Fjordveile." Back then, the west coast of Langeland was characterized by a long series of fjords and "vejler" (small inlets) that extended from the coast, and the manor was situated on a small island (holm).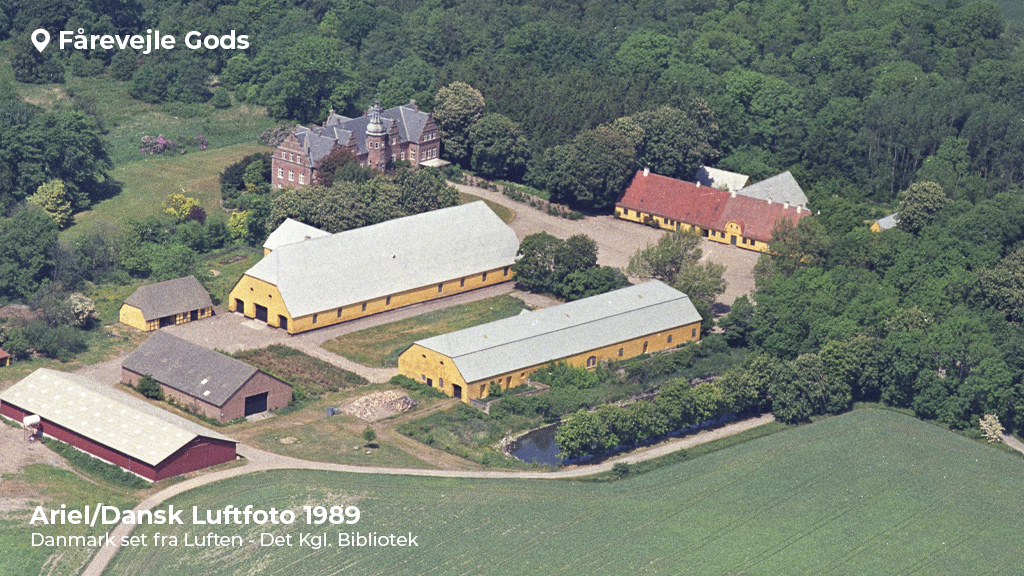 Today, the low-lying fields around the estate have been transformed into protected meadows, shielded by dikes.
The public does not have access to Faarevejle, but the main house can be seen from the road..
Read more (in Danish) about Faarevejle's ownership history, servants, buildings, and cultural environment at danskeherregaarde.dk
Source: Dansk Center for Herregårdsforskning