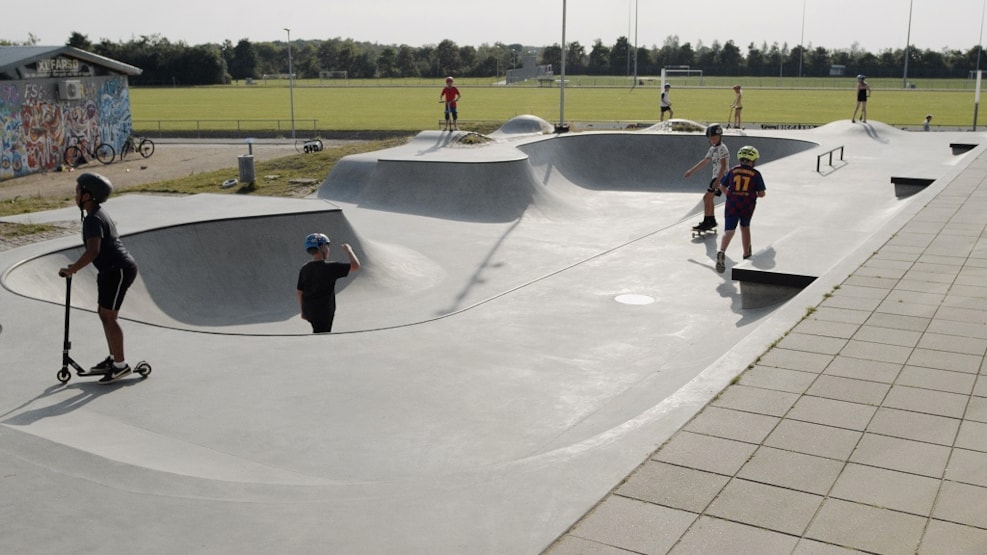 Farsø Skatepark
Welcome to Farsø Skatepark – one of the country's newest and finest skateparks for skateboarding, scooters, inline skating, and BMX without pegs.
The skatepark was inaugurated in 2019 and features a large bowl in the center, 120 cm deep on the shallow end and 145 cm on the deep end, as well as a street/flow area with a long China bank with three curbs at different heights, rail, and pump track.
In front of the main entrance to the skatepark, there is a lovely grass area where you can use table-bench sets or have a real family outing with a blanket on the grass. You will also find trash bins here, of course.
The park is located just behind the Dronning Ingrid Hallerne and the swimming pool in Farsø, where there are also excellent parking facilities with many free parking spaces.
We can guarantee that Farsø Skatepark will be a great success with all children and teenagers – and it might not be easy to get them back home!