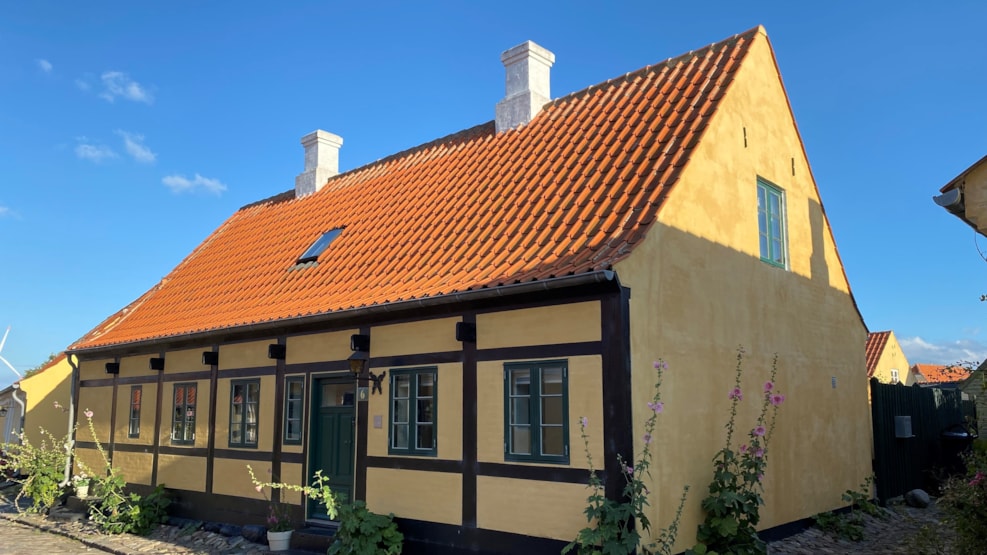 Fiskerklyngen
Fiskerklyngen is the oldest part of Frederikshavn.
A cluster of fishermen's cottages, that dates back to 1568. It was originally half-timbered houses, such as the house on Strandgade 6.

The present houses are from the 17th century and are of typical North Jutland character with yellow washed walls and red tile roofs with whitewash cement between the stones.

With cobblestone streets and alleys.