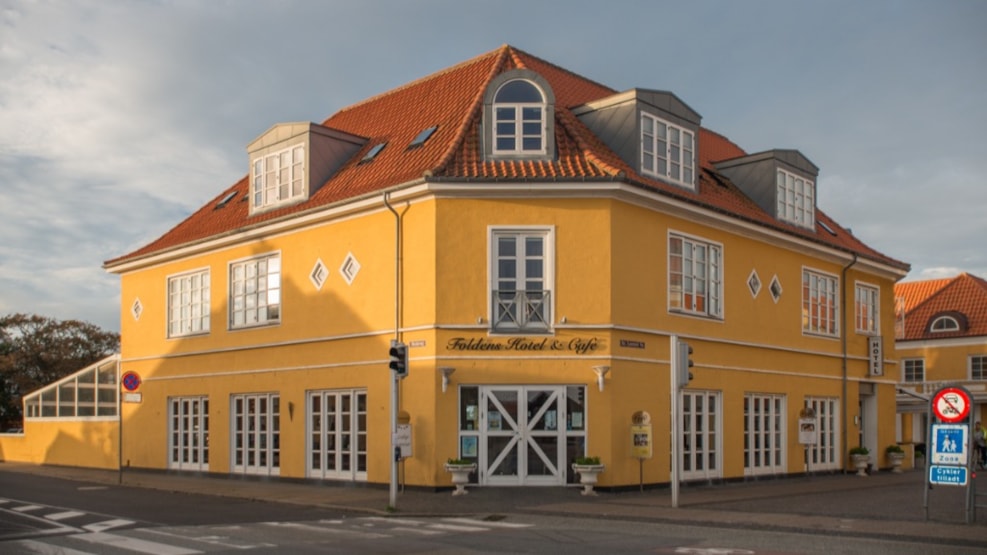 Foldens Hotel
Lovely, cosy hotels in the centre of Skagen within walking distance of many of the town´s attractions.
The Hotels offers 88 comfortable rooms, 5 of which have disabled access & facilities. Cosy restaurants & very reasonably priced café with a view of the pedestrian precinct.
Why not also visit the popular pub, "Viseværtshuset" in which Live music is presented every weekend, and in the summertime every night.
Read more about Foldens Hotel in Skagen ... (Danish)