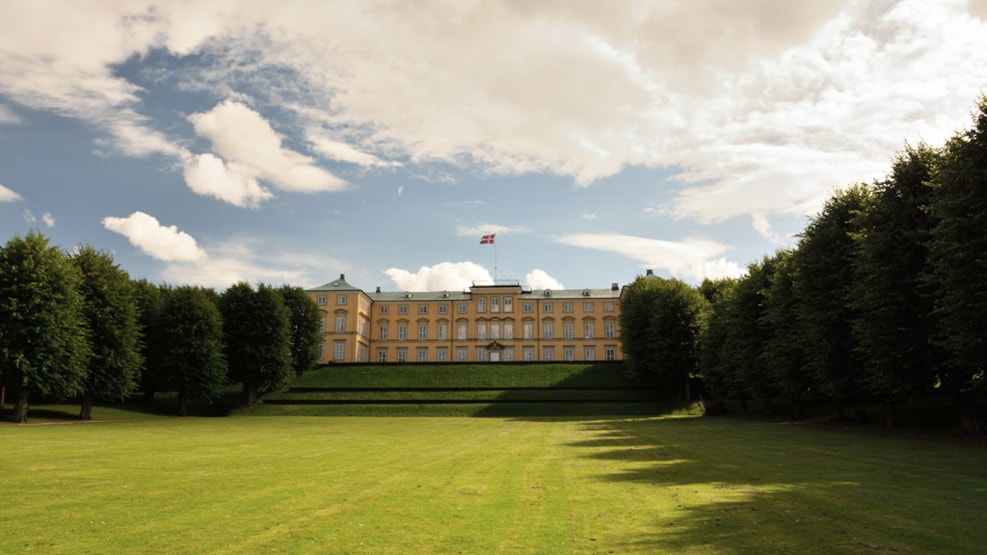 Frederiksberg Palace
The former summer palace of King Frederik IV dating to the early 18th century.
On top of a hill overlooking Frederiksberg Garden in Copenhagen, Frederiksberg Castle is the former summer palace of the Danish Royal Family and has seen its fair share of drama in the past 300 years.
The palace dates back to the early 1700s and is inspired by the Italian style at the time. It was used as a summer palace by King Frederik IV and was the permanent home of King Christian VI.
The King, the Queen and her lover
The mentally ill King Christian VII was born at the palace, and, with his wife Queen Caroline Mathilde and her secret lover Johan Friedrich Struensee, lived in the palace at the end of the 1700s. In the palace basement you can still see Caroline Mathilde's famous marble bathroom. 

In 1768 Queen Caroline Mathilde gave birth to the king's son, the future King Frederik VI. The royal family left Frederiksberg Palace in 1852 and have not lived there since; in 1869 the Royal Danish Army Officers Academy moved in.

There are guided tours at Frederiksberg Castle on the last Saturday of each month. You can visit Frederiksberg Castle's website for more information about guided tours for groups.