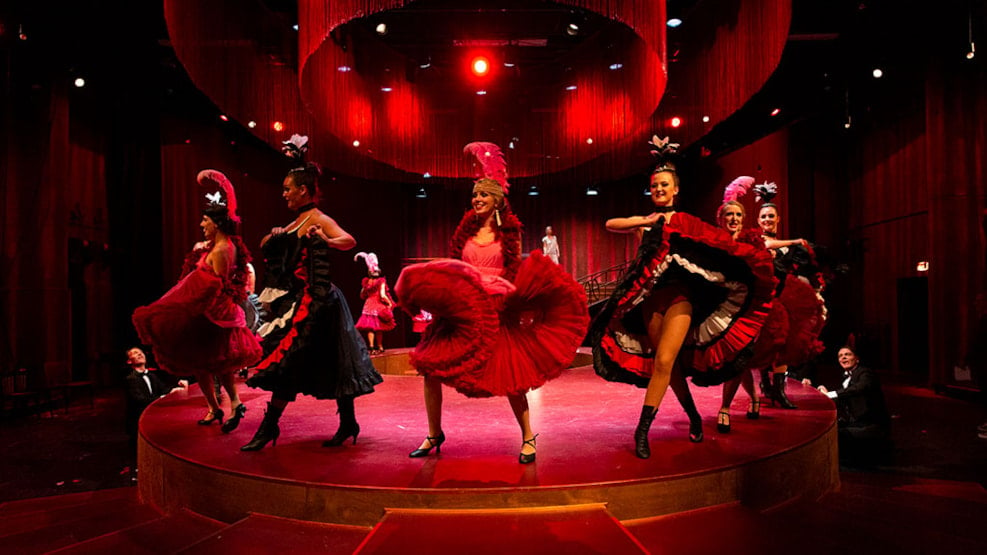 The Funen Opera in Odense
The Funen Opera saw the light of day with a successful production of La Bohème in 1948, and with a location right next to Munke Mose, the Funen Opera has a central spot in Odense city centre.
In a way, the Funen Opera is also in the middle of the genre; on the one hand, the opera sees it as its task to produce new operas and develop the genre, and on the other hand, the Funen Opera places great emphasis on being a welcoming cultural institution. You will be able to experience good old classics and inspiring new compositions at the Funen Opera, be it in the form of Danish and foreign operas and operettas or performances for children and other niche performances.
The Funen Opera has a large concert hall where the performances take place and a smaller foyer with a bar for smaller events. The foyer is also where you can enjoy a glass before and after the performances.

The house exudes soul and contains an exciting story with many different backgrounds. Here, among other things, resided in its time Odense Folketheater and older Odense residents still have happy memories from Rosenhaven, a large restaurant connected to the theatre.

In December 2021, the rededication of the entire building, which had its 125th anniversary, was marked.