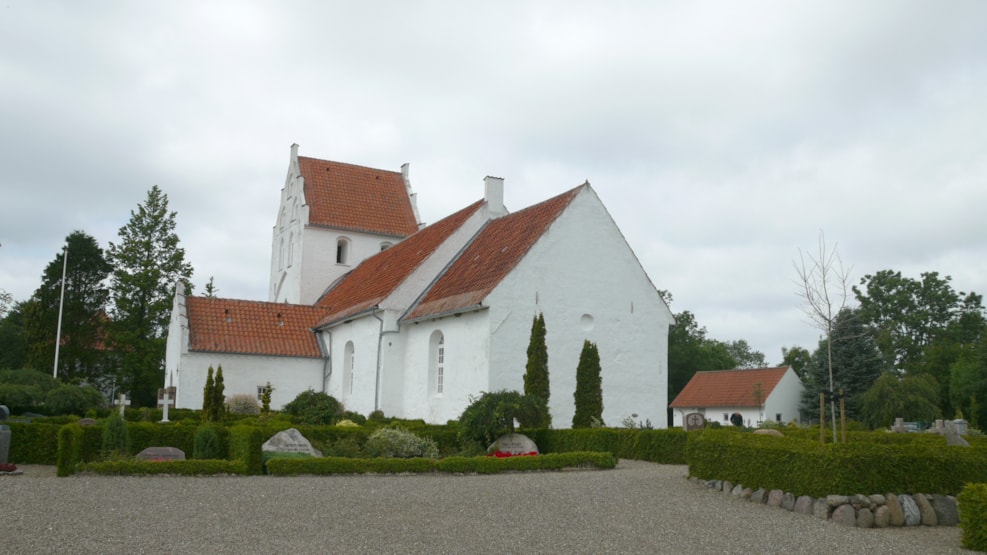 Gamborg Church
The church, situated on a ridge north of the town, has a Romanesque chancel and nave, built of rough boulders on uneven, rough-hewn granite base.
The choir's east end is a Romanesque stone figure of a relief, which seem to imagine a flounder.
Already in Roman times, perhaps not long after the church was build, the church was extended with 10 M. to the west.