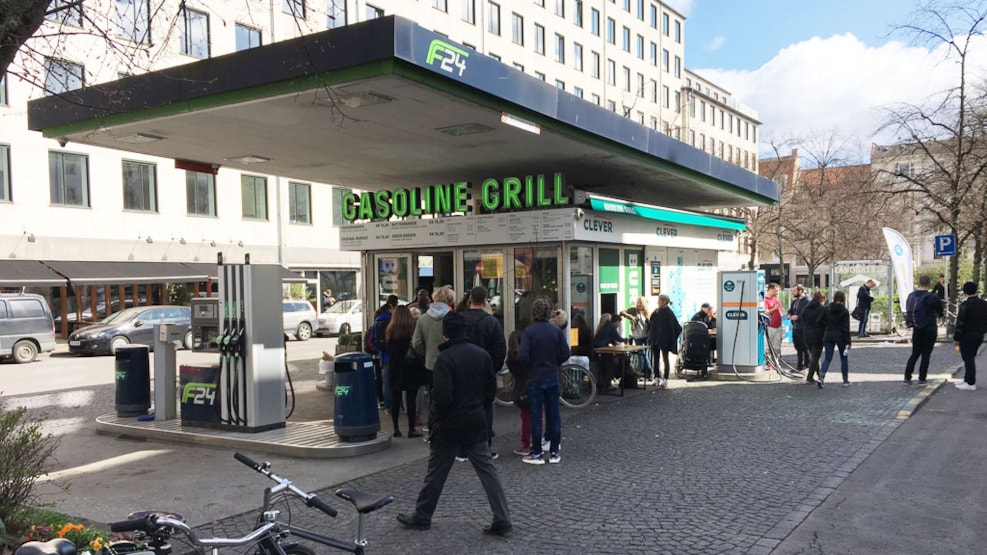 Gasoline Grill
Copenhagen's most hyped burger joint for a reason.
This former gas station now burger joint close to Kgs. Nytorv in central Copenhagen is one of or even THE winner of the burger war happening in Copenhagen these years. 
At least one thing the roadside burger has been winning is the hearts of Copenhagen's most picky hamburger enthusiast. That's even with a simple menu and only a couple of seats at two outside tables. Now you also have to opportunity to try there vegetarian burger, with no extra cost. Its made in collaboration with Matr and the patty is made from local and upcycled ingredients.  
In spring 2017, Gasoline Grill made it to Bloombergs top 27 best burgers in the world as the only one in Northern Europe. 
If you want to experience one their five juicy burgers, don't let the line scare you away. It's often there, and the burger experience is always worth it. 
Gasoline Grill open at 11:00 everyday at closes when sold out. 
Find them here:
As well as the grill bar at Landgreven 10, you can also find Gasoline Grill at Niels Hemmingsens Gade 20, Strandgade 95 and at Vesterport Station.