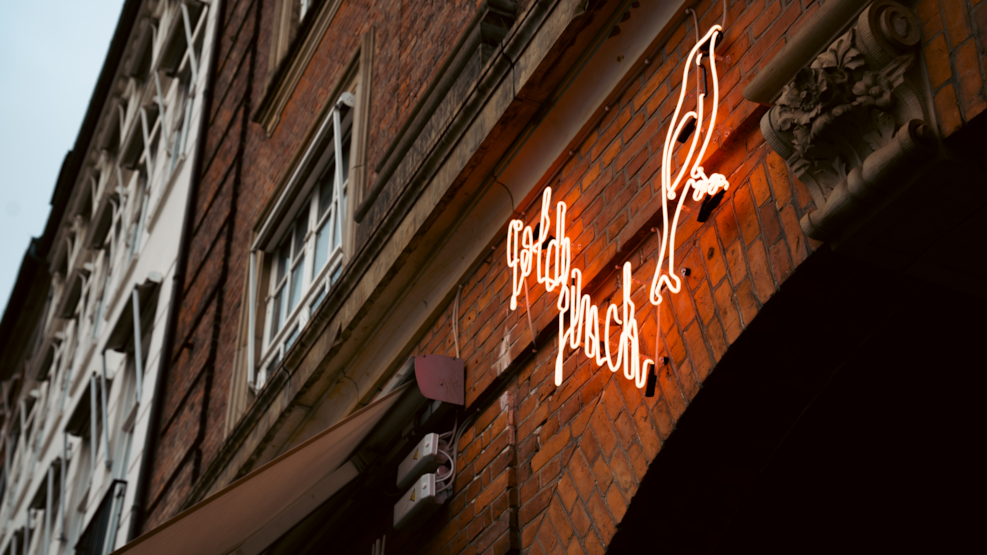 Goldfinch
In December 2022, Goldfinch opened after two years in the making. The restaurant is the brainchild of acclaimed chef Will King-Smith, former assistant head chef at Geranium and sous-chef at Mielcke & Hurtigkarl.
The kitchen is Will's take on Cantonese food, with which he has a personal relationship which goes way back to his childhood years. In his own words, Goldfinch is championing a dynamic tour of high-quality, ethically sourced Chinese food in the comfort of your own backyard.
Goldfinch serves all dishes for sharing, and you should probably have three or four per person if you can narrow it down to that.
To read more about the specificities of the menu, please visit www.goldfinch.dk.
Accessibility is a big theme for the restaurant, even though the restaurant is in a slightly obscured location. You need to spot the smallish red neon sign and move through an alleyway, but when you enter the restaurant, an awesome high-ceilinged and fairly big restaurant room with a definite vibe of being very deliberately designed but with a chill atmosphere. Goldfinch is a place you go to enjoy great food and great company. 
Thursday to Saturday, from 22.00 to midnight, Goldfinch offer a scaled down menu for the night owls. And even better, you can hang out for a cocktail or two until 1.00 on Thursdays and 2.00 on Fridays and Saturdays.