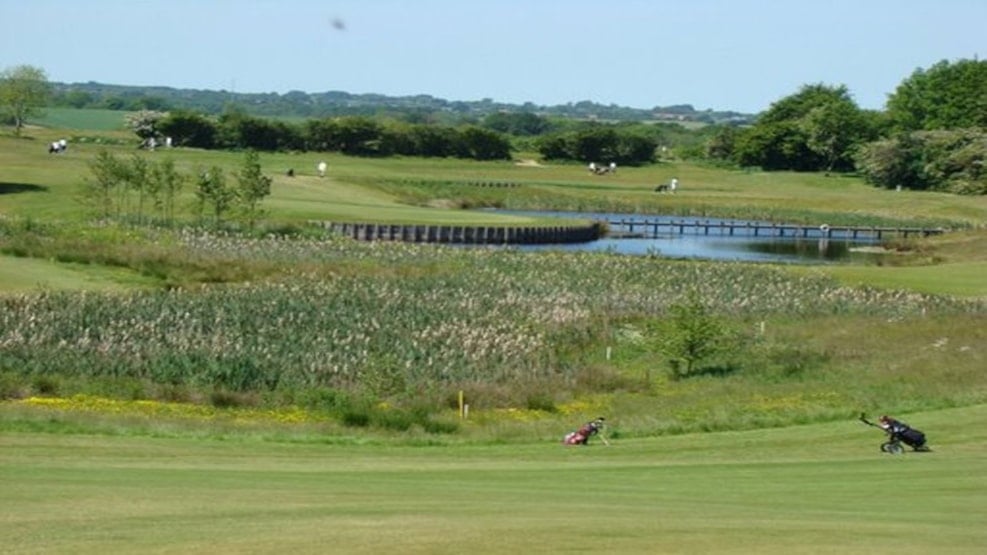 Golf for everybody
In Løjt, the beautiful soft hilly landscape with its many hedgerows and wonderful views of the surrounding seas,
Golfers can enjoy a unique constructed 18 hole golf course just ten minutes from Aabenraa center.
The golf course is full of challenges for both the experienced and novice golfer.
Among others, the three fairways around the 300 meter long lake, probably sharpen the concentration for many golfers.
Some will probably be missing a golf ball or two when the round is over, but what does it mean when the next moment overlook a portion of the Little Belts beautiful waves.