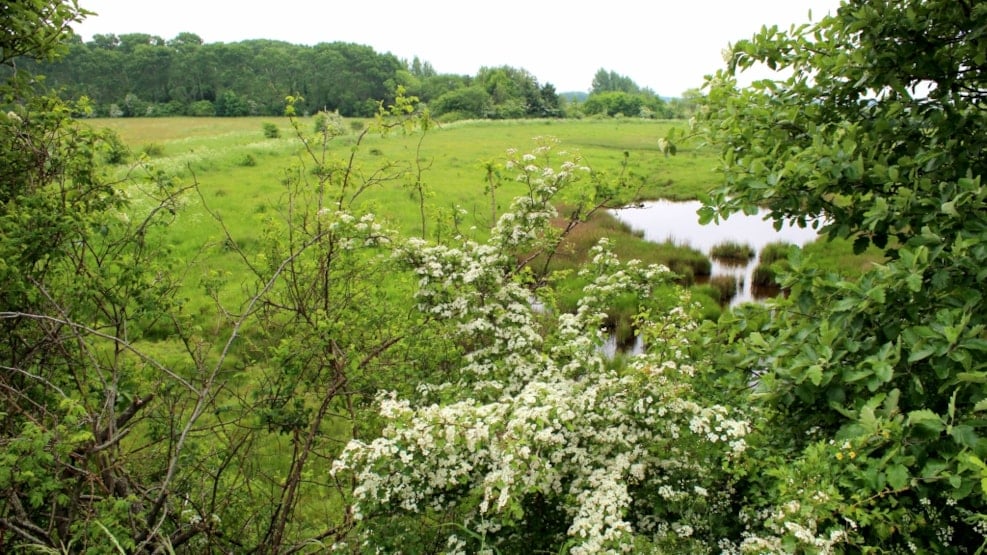 Gråsten Nor
Gråsten Nor is a meadow area of approx. 700 acres of land on the southern part of Ærø. Originally, the nor was a large, flat-watered sea area that was one meter below sea level.
Until 1856, Ærø was in fact two islands connected by a three-meter high stone bar, the so-called »Drej« (an old Danish word for isthmus).

Between the two islands, West-Ærø and Little-Ærø was a large shallow, Gråsten Nor, named after the big ducal estate located at the western end of Drejet. In 1856 a dike was built between the two islands at the northern side of the shallow between Kragnæs and Solnæs.

In Gråsten Nor you'll find a footpath of approx. 8 km. You do not necessarily have to walk the entire path; there are several starting points. Many people start at the airfield, others from the parking lots at Drejet. You will find information material at the Nature Centre at Drejet.