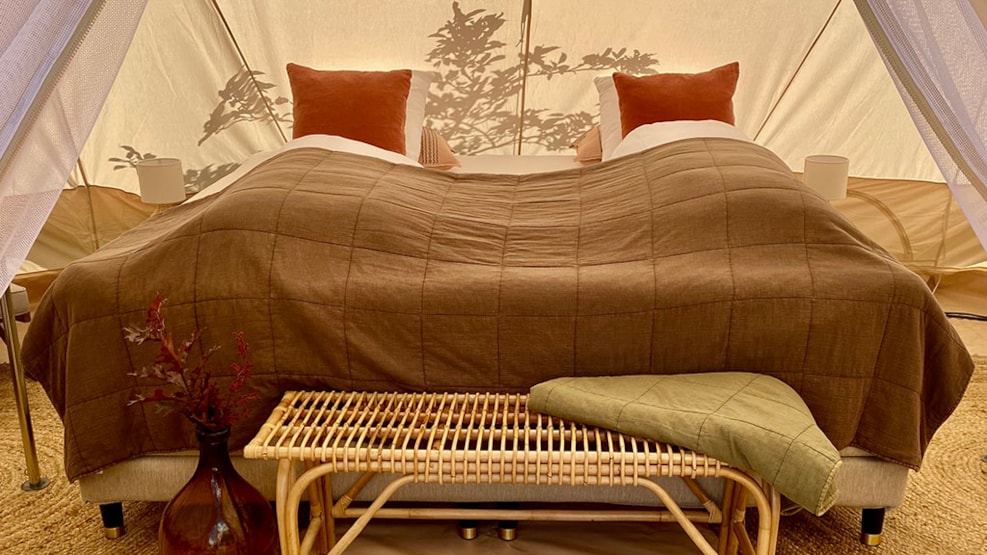 Green Glamping - Rønhave
Experience a unique and completely fantastic Glamping stay in the old apple garden
On the historic Kær Halvø lies Rønhave, an old domain farm which can be dated all the way back to the year 1315. The farm, which has been owned by both dukes and kings, today forms the frame for an overnight experience out of the ordinary.
If you have a penchant for a bit of luxury and self-indulgence, but would like to experience waking up with nature, book yourself into one of the lovely and well-equipped tents at Green Glamping.
Each tent has its own wooden terrace with dining area and gas grill. Inside the tent you will find a nice double bed and lounge furniture. Behind a rafter fence is the toilet car, where you have your own bathroom - remember a flashlight if you have to get up at night.
At Rønhave there is also the lifestyle store, Olde A, a local history museum and the Rønhave butcher, where you can buy tapas or something delicious for the grill.