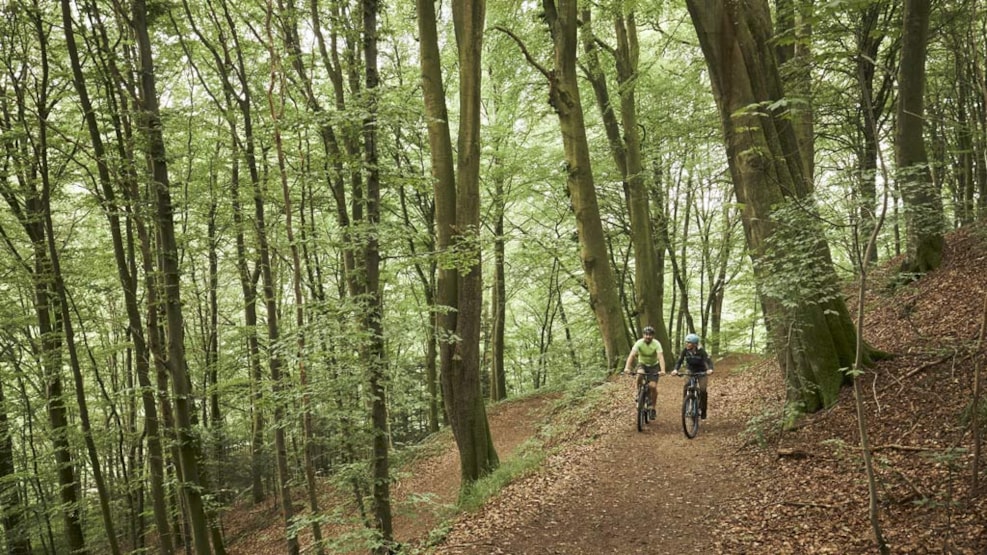 Grejsdalstien – touring track
Take a leisurely ride on a mountain bike 16 km through the valley of Grejsdalen, which offers magnificent glacial landscapes, steep hillsides and watershed gorges that cut deep into the rolling landscape. On the tour, you will also pass through old beech forests and beautiful open countryside.
At Brandbjerg Sønderskov, you will experience a pristine forest with overturned and dead old tree trunks and branches scattered on the forest floor. The forest here has been left untouched since 1997, when regular forestry ceased and gave way to rich and varied nature. Here, the forest develops naturally and completely without human interference.
Between Brandbjerg and Jelling, the route runs through open countryside along gravel lanes, tarmac roads and fields and fences. In Jelling, you can start or end your tour at the visitor centre, Kongernes Jelling.
The entire route primarily runs along forest lanes and tarmac roads, and is thus not technically challenging. You can therefore ride on a terrain bike and not necessarily a mountain bike. However, the terrain is challenging through the woods of Brandbjerg Sønderskov where tracks can become muddy in humid weather.