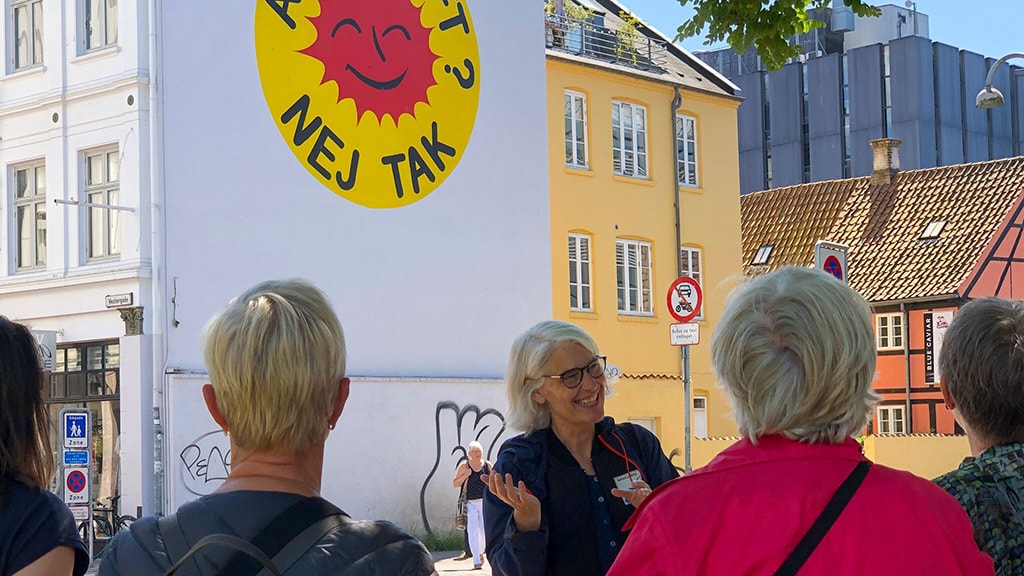 Guided tours with the AarhusGuides
Go on a guided tour and hear all the stories behind the architecture and city areas in Aarhus.
The Summer Program consists of an array of City Walks that will lead you through more than 1000 years of history – from the Aros of the Vikings, through to Aarhus. The tours all have a different focus, some examples of which are: quirky details in Aarhus architecture; art in the public space; the two churches and their importance to the city; The Aarhus Docklands and the harbour.
See all the scheduled trips here
No pre-booking
You don't have to book your tour in advance, just show up at the meeting point. Notice that due to coronavirus, there can be max 8 people per tour.
All tours are free with an AarhusCARD. With an AarhusCARD you get free entrance to more than 40 museums and attractions, free parking at Navitas and free transport with bus and light rail in Aarhus and the entire Central Denmark region.