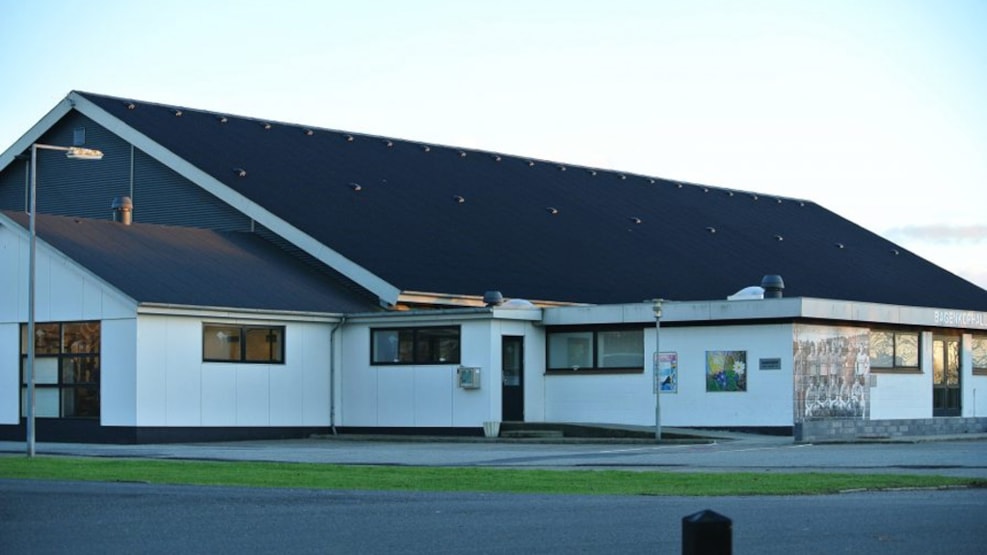 From half a hall to a whole hall
A 30-year-long process to create an entire hall, which became a gathering place for the city.
From half a hall to a whole hall.
A meeting place in town was missing and something had to be done. The plans of a hall already started growing in 1958. Money was scarce, but that didn´t stop the fiery soles who began the tireless work of collecting funds. It took 17 laborious years before the initiators really were able to get started.
The first larger arrangement was the harbour fest, which began in 1959. The profits from those have since played a major part in running the hall. In 1973, concrete discussions of starting building began. The citizens were invited to a meeting at the inn, where the chairman of the Town Guild at the time, Peter Egemose, said – it´s now or never.
There wasn´t enough funding for an entire hall, but the money came when the newly established Maritime Boarding School (SME) needed a big hall for indoor activities. So SME and the Sports Club joined forces and finally, in January 1989, 30 years after the first plans were mentioned, the entire hall was inaugurated.