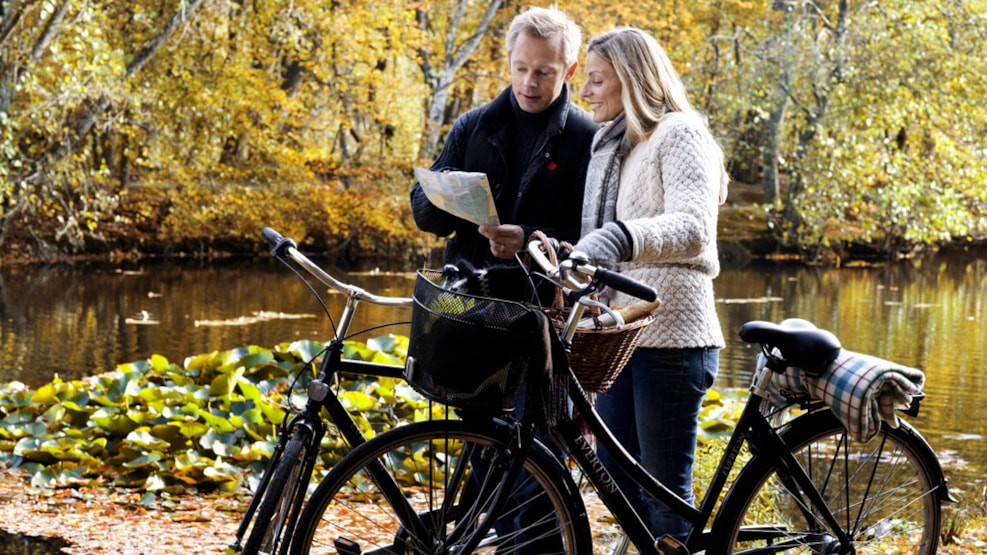 The Hammermølle Route
The bicycle tour Hammermølleruten begins from the station in Elsinore. Along the way you will pass, among other places, Kulturhavnen, the statues HAN and Danserindebrønden, M / S Museet for Søfart and Marienlyst Castle. Continue on Strandvejen, towards Hornbæk, to Hellebæk where the signs to Hammermøllen are followed.
The trip takes you along the coast, overlooking Sweden, and then back again through the beech woods. The day's trip begins at the station, but you are also right by the Culture Harbour and the Danish Maritime Museum.
Along the way, you'll see the water sculpture Danserindebrøden, Marienlyst Castle, Hammermøllen mill and café, a playground in the woods and Axeltorv, so there are plenty of places to dismount – and that goes for young riders, too. There should also be time to visit Kronborg for those with an interest in castles.
At Domain Aalsgaard, you can find elegant Danish white wines from vineyards on the south-facing slopes at Ålsgårde. Guided tours and wine tastings can be arranged for groups by appointment, and the wine is on sale at the winery.
The highlight of the day: Marienlyst Castle & Hammermøllen mill
Marienlyst Castle is a small architectural treasure with a superb view of the Sound and located just north of Elsinore. The castle was built in 1588 by Frederik II, who also built Kronborg Castle. The building, as it appears today, was built from 1759–63 by the French architect Nicolas-Henri Jardin in Louis Seize style.
The royals of that day used Marienlyst Castle as a leisure and hunting castle, and it was named after King Frederik V's second queen, Juliane Marie.
You might like to go for a walk in the grounds, which are open to the public, and eat lunch at Café Hammermøllen.
Length: 12.4 km
Time: Adults 1 hour, with children 1.5 hours
Suitable for children: yes
Gravel: 30%, asphalt: 70%