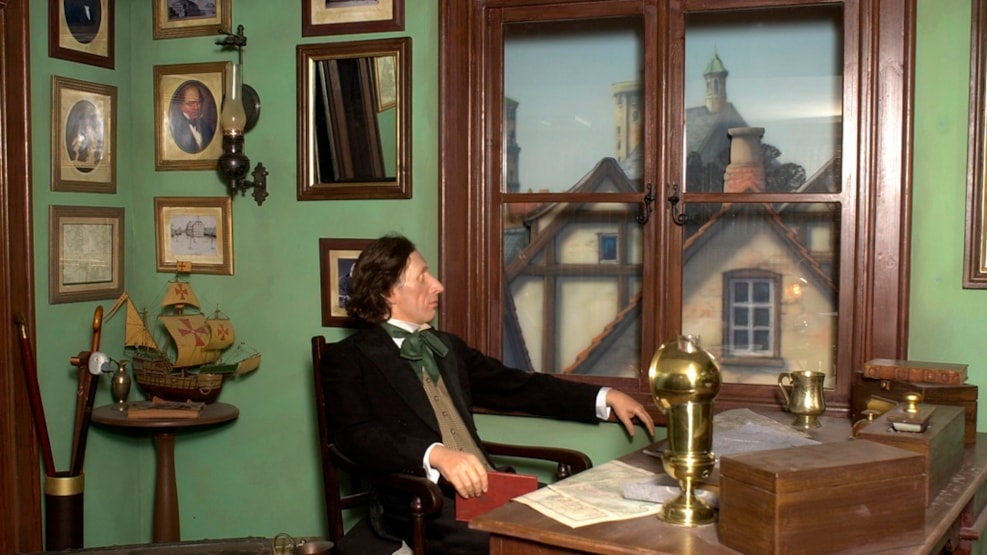 Hans Christian Andersen Experience
Enter the world of the Little Mermaid, the Princess and the Pea, and the Red Shoes.
Part of Ripley's Believe it or Not, the Hans Christian Andersen Experience is a museum celebrating the life of Denmark's famous fairytale writer, Hans Christian Andersen, author of The Little Mermaid.
Hans Christian Andersen is probably the most famous Danish author to have ever been. His works have been translated into over 100 languages and children all over the world grow up with the stories of The Little Mermaid, The Ugly Duckling, The Red Shoes and many more. In this museum, you can find out more about him.
Learn more about his childhood in Odense, his relocation to Copenhagen when he as 14, and of course, his many journeys across Denmark and Europe which served as inspiration for his fairy tales.
Light, sounds and even smells bring his story and the stories he wrote to life.