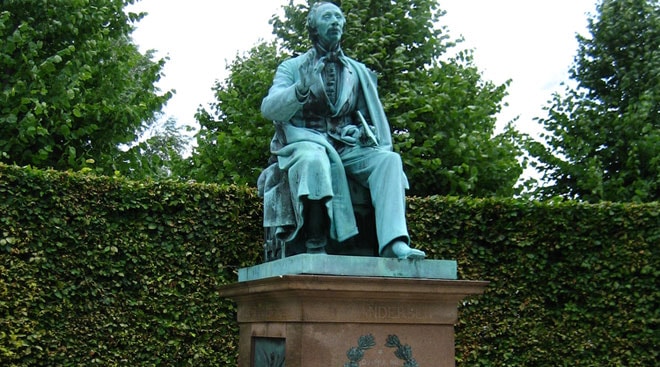 Hans Christian Andersen
Visit Denmark's beloved fairytale writer in the rose gardens.
At the north end of the King's Garden you'll find this statue of Hans Christian Andersen sitting with a book as if he's reading a story. The sculpture was made by August V. Saabye in 1880. 
The statue's plinth includes various brass reliefs illustrating several of his fairy-tales including 'The Ugly Duckling' and 'The Stork'. You can wander the flower-filled gardens in his footsteps - the King's Gardens were open to the public during the time the author lived in Copenhagen. This is one of two statues in Copenhagen of the author - the other is at Rådhuspladsen, close to the City Hall.