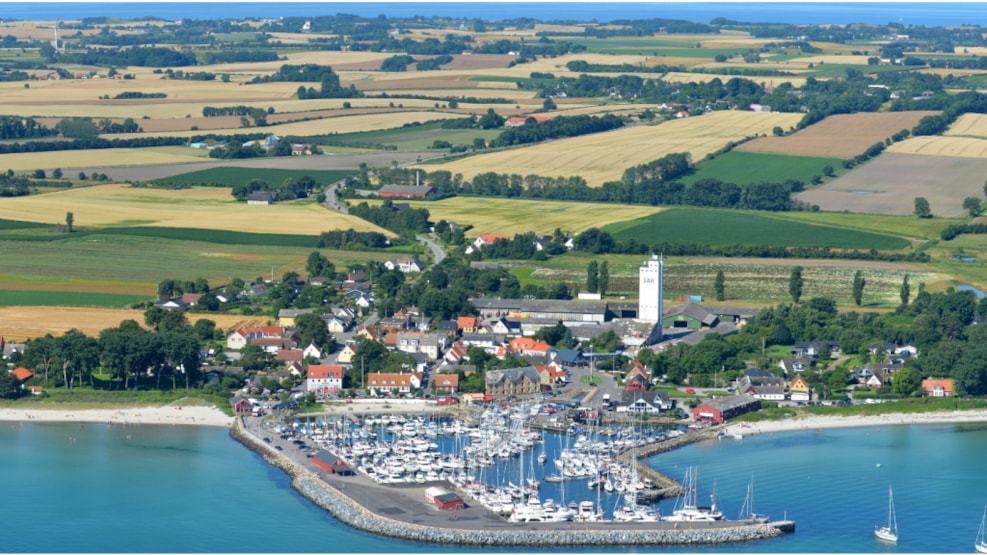 Harbour of the Year
Much has happened in Ballen since it was called Brundby Balle and everyday life was full of the smell of tar and noise from the taverns. Today, the harbour and the town are prettier than ever with new facilities, activities, restaurants and shops.
Ballen, London, New York
Until a decade ago, Ballen was home to a renowned merchant by the name of Henning. For more than 50 years, he managed a versatile grocery store and never failed to make his customers smile with one of his witty comments, one of which was the expression "Ballen, Lon­don, New York" that quickly became a figure of speech on the island. Although he is no longer with us, Ballen still sur­passes both London and New York, in the minds of people from Samsø.
The Favourite of the Yachters
Above all, Ballen is a marina where more than 9,200 boats stay annually. For the last couple of years, large parts of the harbour have been renovated, expanded and modernised. "A few years ago, we implemented an online booking system where boat owners can reserve a particular spot and it has become a popular service. Last year, we moder­nised many of the piers and have a lot of interesting plans for the future", says harbour master Frederik Bilsted Peder­sen. The focus on improving the sail­ing experience makes for happy guests all year around and a lot of them hel­ped ensure that Ballen Harbour was voted "Harbour of the Year 2014" – a competition held by Danske Tursejlere (Danish Yachters). "We won because of our high level of service, the availabili­ty of the harbour master and the great harbour facilities. It is a nice pat on the back", says Frederik.
A Vibrant Town
In Ballen, there are no less than 10 restau­rants, a handful of inns and hotels, several small shops and exciting activities for chil­dren and adults. "There are a lot of pos­sibilities, regardless of whether you come visit us from the waterfront or by land. The marina is integrated well with the rest of the town, making the atmosphere fri­endly and leisurely", says Frederik.
Child-Friendly Harbour
Families are very happy because of the child safe areas where their kids can swim in the inner parts of the harbour, bathe on one of the beaches or even explore the town. There are ice-cream kiosks, different nature activities and child-friendly restaurants. If Ballen is not enough, you are only a bike ride away from the rest of Samsø with more than enough great experiences to fill a whole vacation week or two.