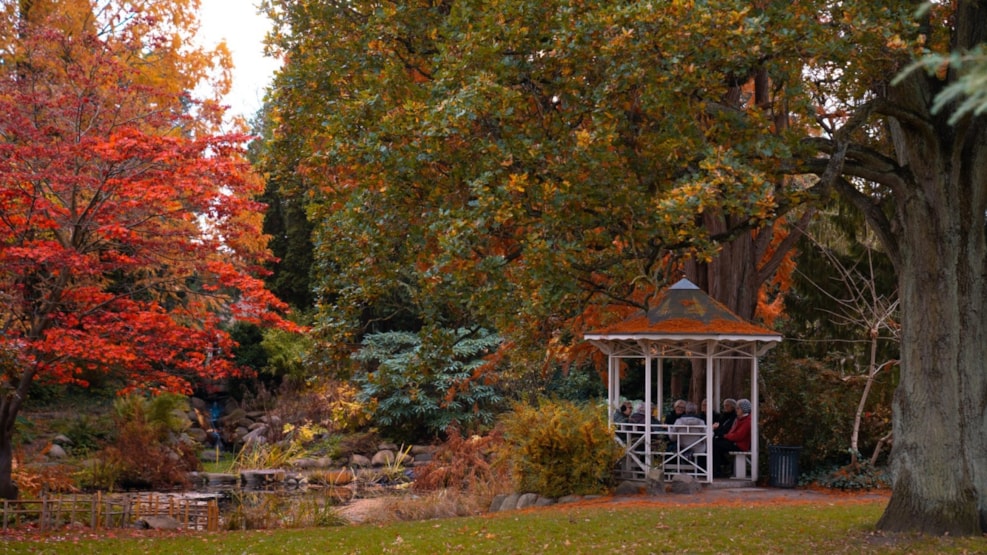 Haveselskabets have
Discover peace and tranquillity in Haveselskabets Have (Garden Company Garden). This is a beautifully curated green space where you can relax and enjoy the finest landscaped nature.  
Lose yourself in one of Frederiksberg's best kept secrets. As soon as you venture through the pristine white gates, you are transported from the hustle and bustle of city life, to a place of calm and quiet reflection.  
Haveselskabets Have (Garden Company Garden) is free to visit and divided into many smaller sections, each immaculately tended and curated and with its own character to suit your mood. 
The garden is not just a piece of nature in the city, but also a cultural and historical gem. This green space is shielded from the urban noise of its surroundings by a tall yew hedge, which creates the illusion that you are in the middle of the countryside. 
Biodiversity in action 
Inside, you'll find a stunning array of plants, trees and flowers, ever changing to reflect the seasons. The garden has been meticulously landscaped to stunning effect. Pause for a while by the serene mirror pool. Delight at the explosion of vibrant colour in the rose garden during the warmer months, and enjoy the water garden, with its elegant aquatic features and statues. 
To describe the other sections of the garden would be to spoil the experience. It is still a working, active garden, with over 80 allotments in constant use by members of the Garden Company. To truly see the value of this enclave of calm, you have to visit it yourself. Just take a rest on one of the many benches and soak up the atmosphere.