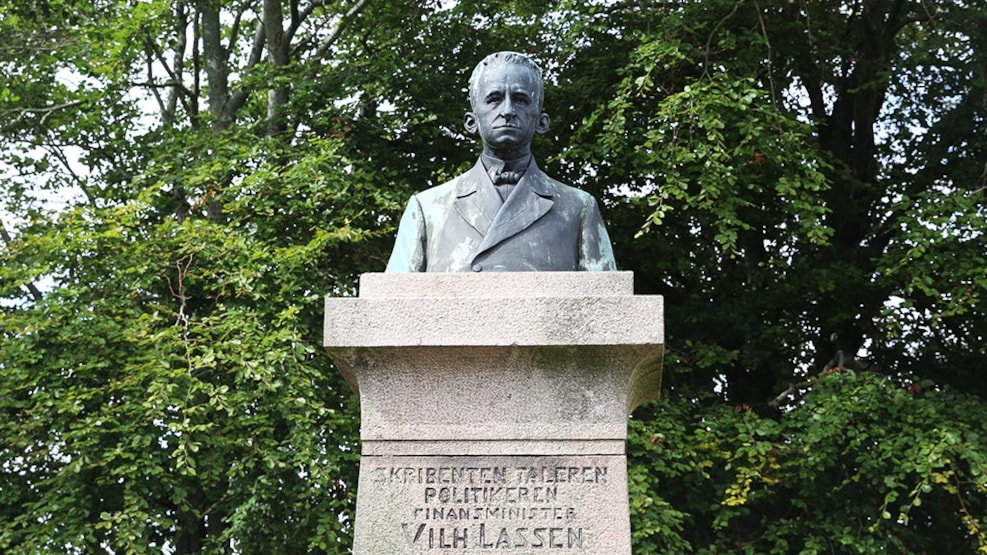 Herme af Vilhelm Lassen - Sæby
The work is created by Anders Ølsgaard in 1911.
The bust is made from bronze on a granite base with relief.
Vilhelm Lassen, editor of the freethinking newspaper Aalborg Amtstidende, has been elected the Danish Parliament in 1901 in Sæby and represented the constituency till his death in 1908. From 1905-1908 he was the Minister of Finance in the government of I.C. Christensen.

In June 1911 I.C. Christensen unveiled the bust.