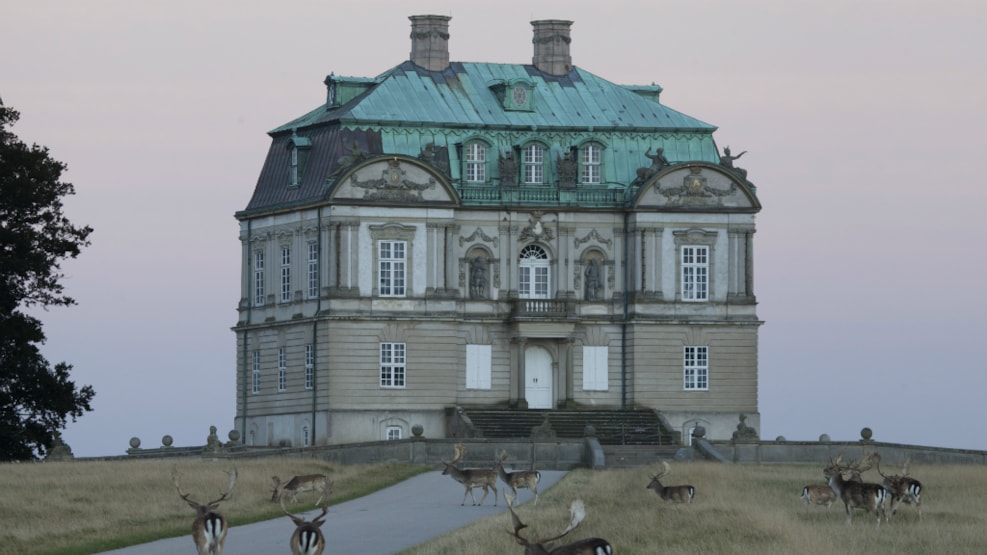 The Hermitage
Royal history meets a beautiful view in the middle of The Deer Park.
On top of a hill with views with views of the Øresund, you will find the Kings' Hunting Lodge located in a UNESCO-listed hunting landscape at Dyrehaven, a short train ride from the heart of the city.
The Hermitage's famous table
Kings loved hosting hunting dinners at The Hermitage Hunting Lodge. With a single signal, a fully set table rose from beneath the floor with wine, meat and delicatessen plates. This built-in lift table meant that the kings and guests could enjoy a dinner in solitude, and talk confidentially without prying eyes and ears. Sadly, this kooky table was discarded in 1759, but the rest of the castle stands as it did in the 1730s, when Christian VI hunted here.
A UNESCO-listed landscape
In 1734 the Royal architect Lauritz de Thurah built the Hermitage Palace for Denmark's King Christian VI. It is one of the greatest late Baroque works in Denmark and there was no expense spared.
The king ordered gold, silver, silk wallpaper and marble and created a truly lavish experience. A visit today allows you to walk in the footstep of kings. The hunting landscape in the Deer Park surrounding the Hermitage Lodge was added to UNESCO's World Heritage List in 2015.
The Hermitage Lodge is open to visitors from 1 June to 31 August. Due to the delicate interiors, it is only possible to visit the royal hunting lodge on a guided tour. The tour in English takes place every Saturday at 15:00 (3 pm). You'll need to purchase your ticket in advance from here.