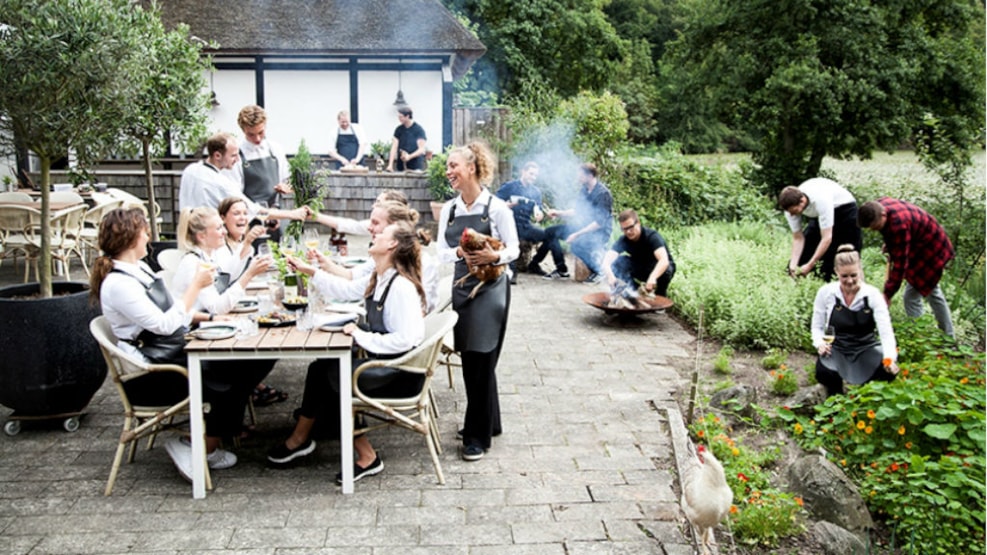 Green Experience
Herthadalen Restaurant
At the end of Northern Europe's longest avenue, Ledreborg Allé, as part of Ledreborg Palace, Herthadalen Restaurant is beautifully hidden in the forest. Located in quiet natural surroundings near Roskilde, with only 30 minutes to Copenhagen.
Here you get a gastronomic experience where sustainability, local produce and ecology are at the center. The food is an uncompromising highlight and in strong synergy with the magnificent nature of Skjoldungernes Land National Park, where the restaurant also finds many of their ingredients.
Take a break from the everyday stress, relax and focus on each other, the presence, the good mood and not least the food.
The restaurant's interior is designed with Nordic aesthetics in mind.