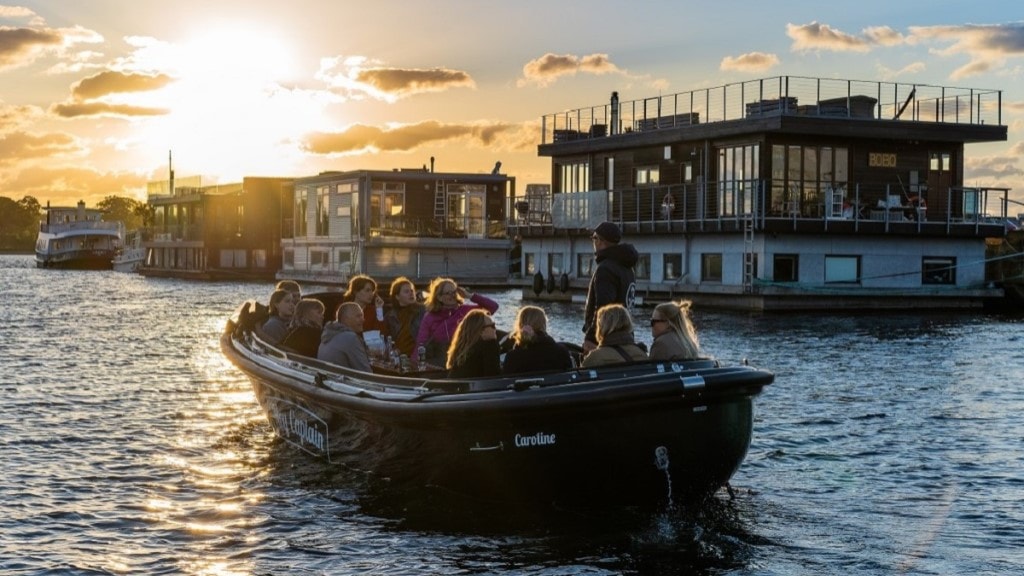 Hey Captain Copenhagen Canal Tour
Let the captains take you on a charming cruise of the canals
On Copenhagen's classic canal tours, big groups are entertained by guides that usually exercise their speeches in three different languages. While those will cover the most important sights on the way around the canals, Hey Captain adds a bit of confetti to your experience.
The Hey Captain boats hold up to 12 people, which means you'll have a much more personal experience, be able to chat with the captain, and ask all the questions you want. Cushioned seats and relaxed background music lets you enjoy the ride in comfortable surroundings, and with the possibility of buying drinks along the way, you'll be all set for canal cruising.
The route can vary depending on the wishes of the group, but you will see main attractions like Amalienborg Castle, The Opera House, and the main canals of Christianshavn and Frederiksholm. From March-October, you can join the Hey Captain's Classic Tour, and from November-Christmas, the Glögg Tour is on. During these colder months, you can wrap yourself in blankets and cosy up in the boat with a cup of traditional Danish glögg.