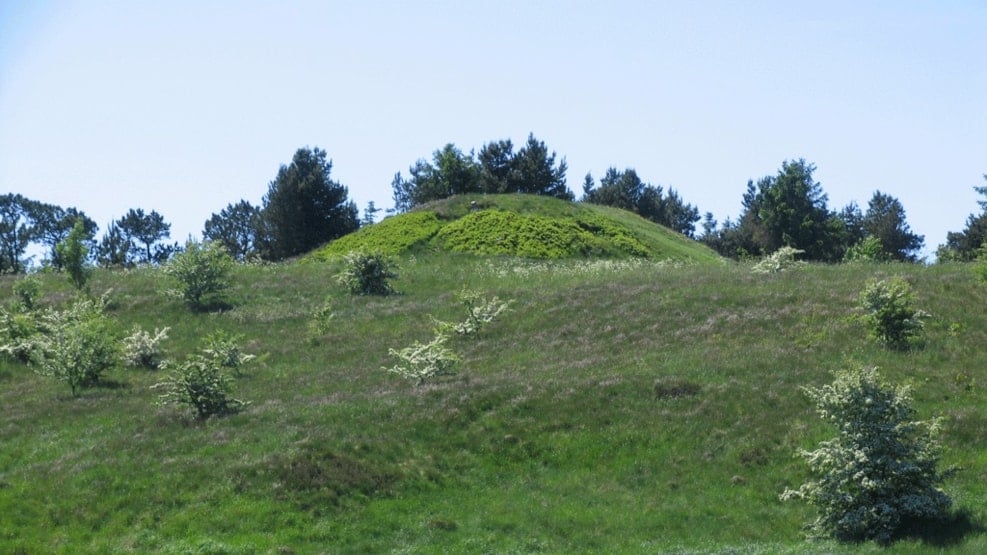 The hillock Galgebakken
Galgebakken a large preserved hill in the village Blenstrup.
The Danish word galge means gallows, and the translated name means the gallows hill, which refers to purpose of the hill before the mid-18th century. 
Blenstrup is an old place of courts, and in 1851 the first Danish Constitution Day was celebrated here.
Two years later the celebrations of the Danish Constitution Day was moved to Terndrup.

Open to the public.