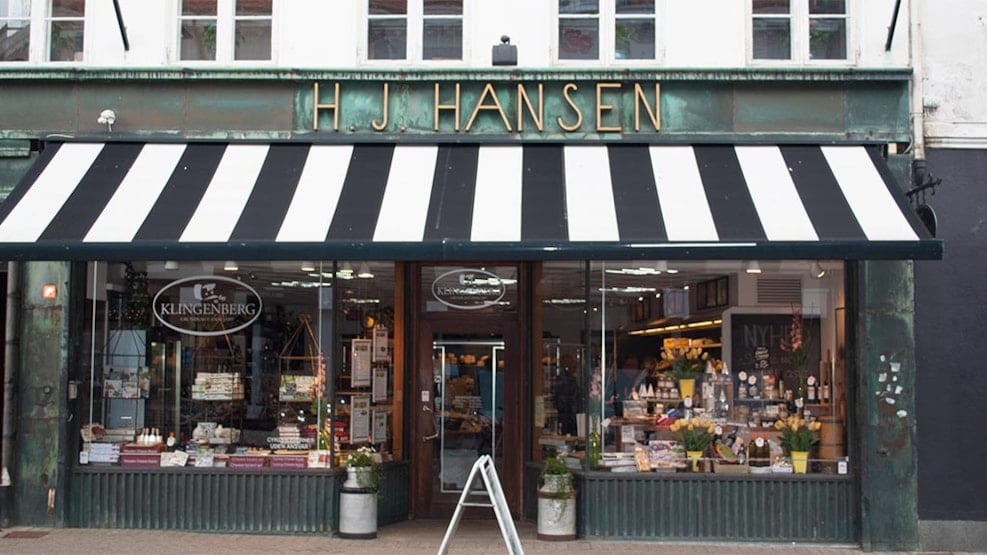 H.J. Hansen - Wine and delikatessen
H.J. Hansen on Vesterbro is part of a Danish chain with more than 50 stores, all of which promote quality products and a passion for wine and spirits. Here you will find products from small micro-distilleries side by side with bottles from the big well-known brands. Despite being a chain, each store is unique, from Skagen to Kgs. Nytorv - also here in Odense where it all started. H.J. Hansen is Denmark's leading supplier of quality wines and other pleasures of life, with a range of more than 2,000 products covering everything from good everyday wine to the finest wines in the world.
In addition to wine and spirits, you can buy the beautiful wine glasses from the Austrian company Riedel, known to be the best on the market. You can also buy the delicious chocolates from Summerbird and Xocolatl and several other delicacies.
H.J. Hansen Group originated in Odense in 1829, when herbalist Jørgen Jacob Limkilde came to Odense from Copenhagen and settled in the rented premises at Vestergade 99. He subsequently bought the place from Kirsten Jørgensdatter, widow of potter Peder Rasmussen Cordt, for 2,900 silver riksdaler. Subsequent generations have expanded - both the range and the number of shops and today the group has companies at home and abroad and employs a total of 260 people.