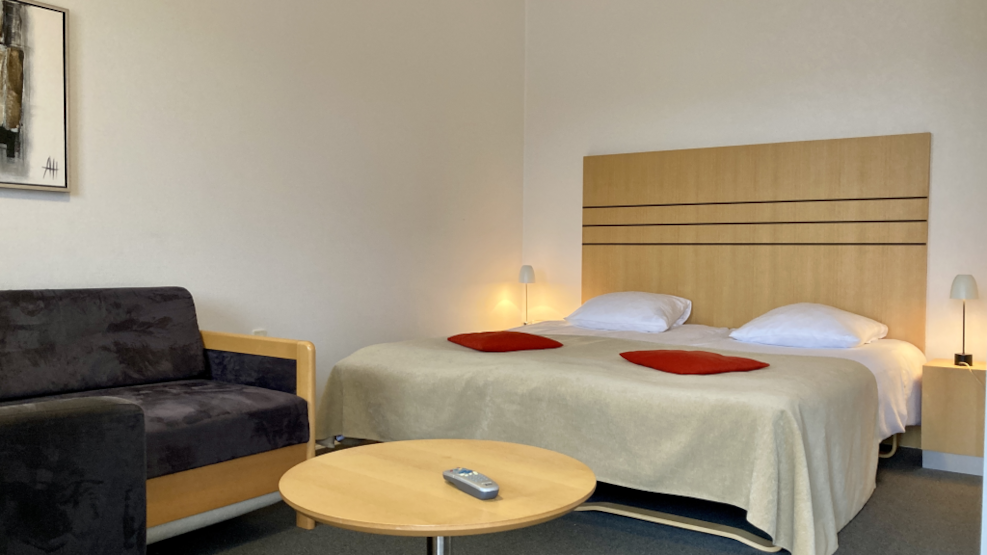 Hotel Hedemarken - Take a wonderful trip to a hotel near Billund
A stay at Hotel Hedemarken offers pure pampering in a scenic area!
Whether you are looking for a romantic getaway, a golf stay or a weekend getaway, we offer a myriad of options for the perfect stay.With our location on the outskirts of Grindsted town, you can quickly reach the major attractions which are in the area - only 10 minutes drive to Legoland, Billund Airport and Lalandia and 20 minutes drive from Givskud Zoo.What can we offer and what do we have at our disposal?• 54 comfort Hotel rooms• Rooms for both workers, family and friends• Parties, conferences and parties• Bar, lounge, and restaurant• Free wireless internet (WiFi)• Outdoor dining and living area (only valid in summer)• Free parking for hotel guests• Disabled friendly hotelWe are a 3-star hotel, but you will find that we deliver much more than that - the staff will meet you at eye level and will always be helpful.Our goal is to give our guests a warm welcome, a great experience, as well as a good night's sleep. We strive to give our guests the best service, so that you as guests get on well and hopefully feel like returning.