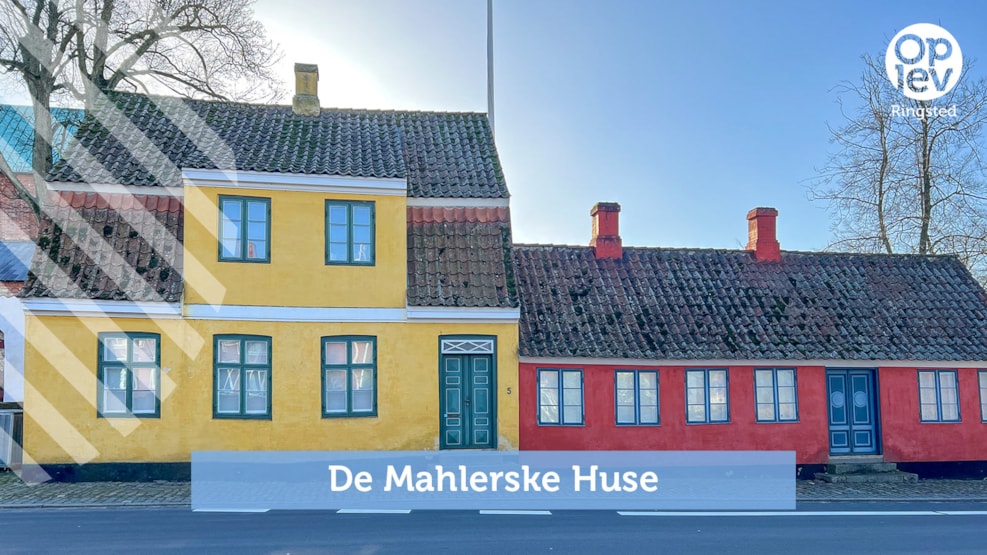 The Houses of Mahler
The Houses were named after the last private owner, Mahler, the builder. He built the yellow house in 1865. The red house is much older and was formerly used as a toll gate house.

In 1922 the houses were sold to the Church of Sct. Bendt provided that Mahler and his wife could stay in the house for the rest of their lives free of charge.

At the gate to the east of the houses you will find a "pig grid" which prevented pigs and other animals to pass and make a mess in the churchyard.

NOT OPEN FOR VISITORS!!!