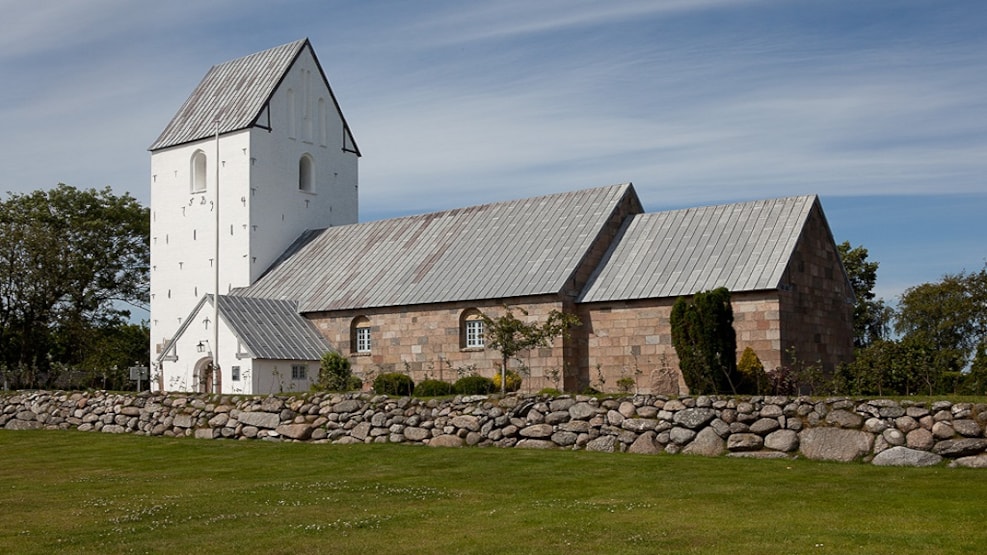 Hunstrup Church
Hunstrup Church's choir and nave are Romanesque. The tower and porch date from around the year 1500.
The tower is built at the bottom by relocated squares from the ship's west gable. At the top it consists of monk stones. On the south side of the tower just below the glam hole, the initials F B and the year 1794 are loaded (F B stands for Frederik Berregaard). The porch is probably at the same time as the tower.
The clock is probably from 1442. It was cast by Mester Peder from Randers.
In 1669, the state of Hunstrup and Østerild handed over churches for the maintenance of the Aalborg Episcopal building.
In 1721 it was donated to Enevold Berregaard, Kølbygaard.
Hunstrup Church passed into private ownership on 1 July 1925.