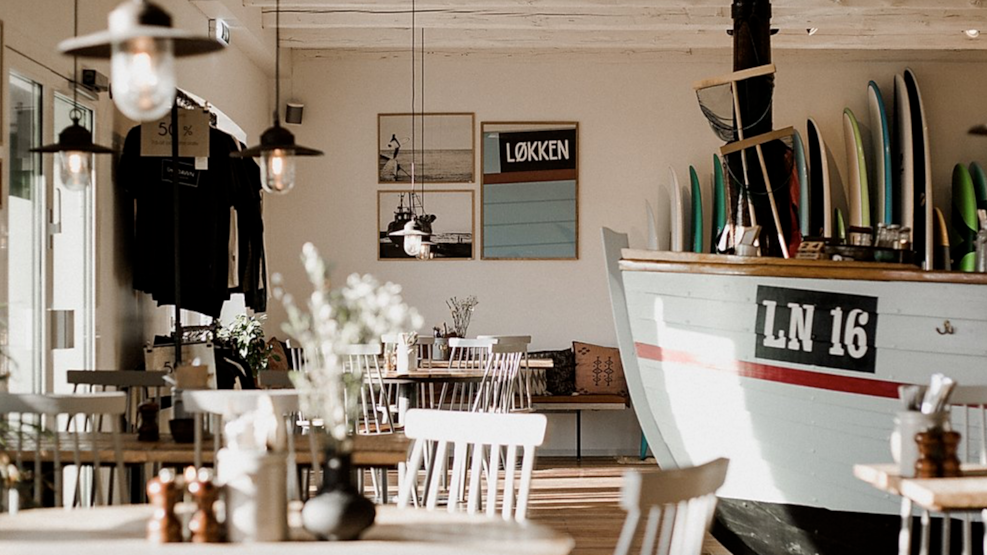 Huset HAVS
Enjoy a casual dining experience in a unique setting and wonderful atmosphere. Make yourself comfortable, explore the menu packed with local produce and look forward to a dinner that you - without a doubt - will wish to come back for. 
As you enter Huset Havs, you are greeted by the almost iconic and beautiful fishing boats, which in this case form the setting for one of the restaurant's two bars. Everywhere on the walls are beautiful photographs from Løkken, candles on the tables and large cozy pillows on the benches. At Huset Havs you will want to have a good cup of coffee after the meal and enjoy the atmosphere a little longer.
The restaurant's menu offers delicious dishes made from the best local ingredients. Huset Havs brings together both locals and tourists, young and old for good food and great atmosphere! Don't miss a visit to this gem while in Løkken.