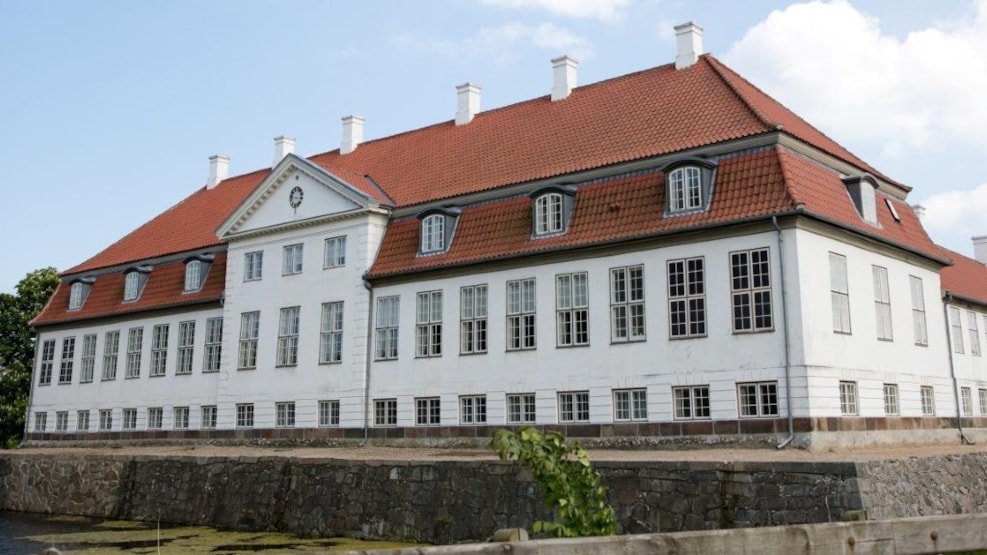 Hverringe Gods
Hverringe became an entailed estate in 1768. The current manor buildings, with their lovely tree-winged formation, were built in about 1790 by Hans Rudolf Iuel. He is well-known for his efforts during the Napoleonic War, where he led an expedition against English troops encamped on Romsø Island (in the Great Belt). 100 Englishmen were captured and held prisoner in Kerteminde Church, for want of a better prison.

The beautifully preserved villages of Viby and Måle can be partially attributed to the fact that the tenant farms under Hverringe have only recently begun to be sold off.

The estate is still owned by the Iuel-Reventlow family. Today it is run as a modern "agribusiness" specializing in growing grass for seed. It remains one of the largest properties on Hindsholm, and includes the campground at Bøgebjerg Beach.